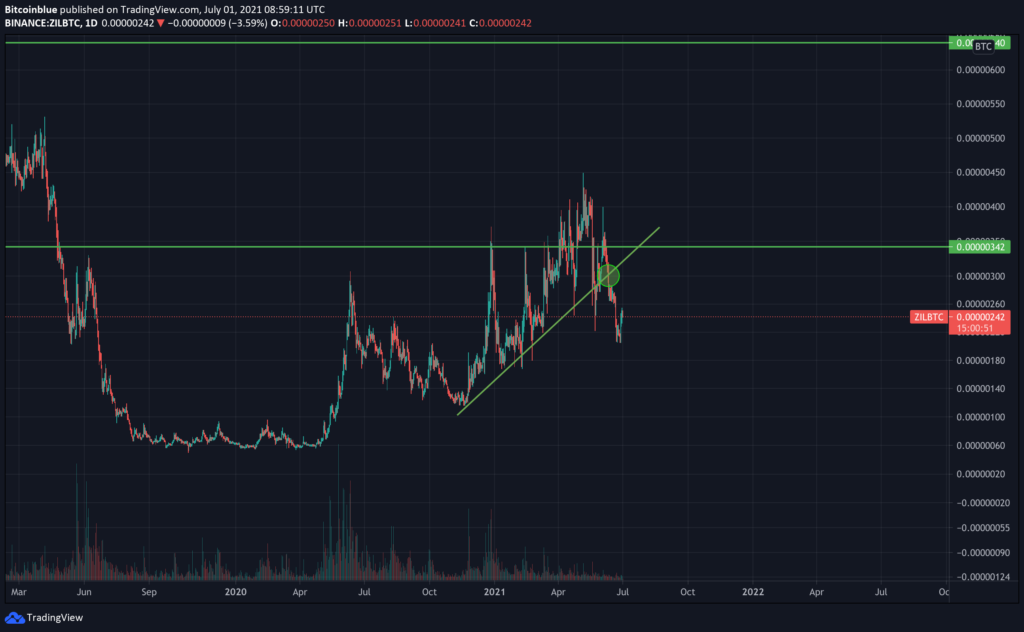 ZIL/BTC had similar like other alt-coins a retracement because of the uncertainty with Bitcoin breaking below the 20WMA. If you got out of the trade, due to the invalidation of breaking the up-trending support you might want to re-consider adding to your position here. If you didn't got out of your trade, I would suggest to hold onto it for now. Let's have a closer look at the situation.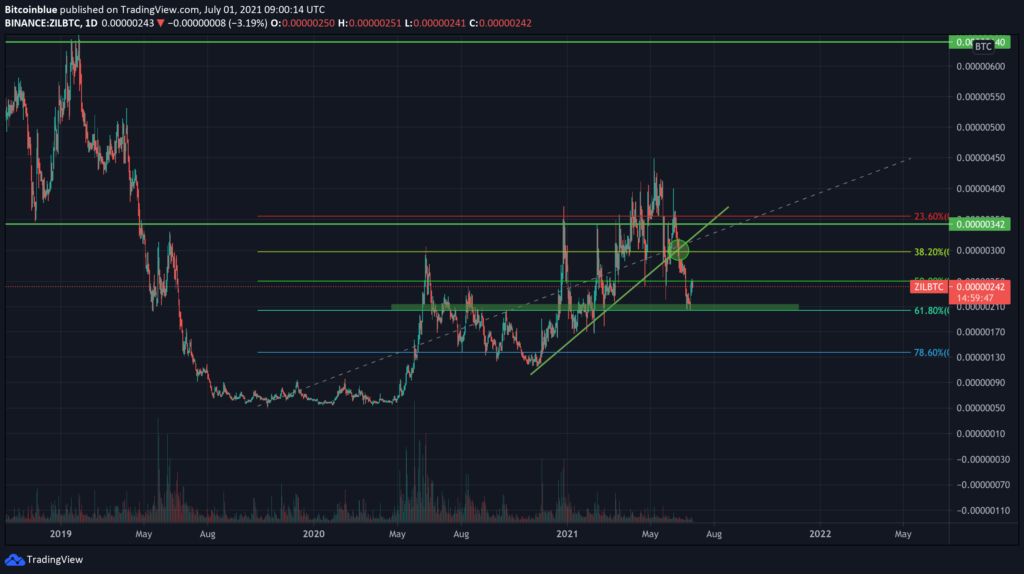 After we broke the uptrend we came down to the golden ratio fibonacci level (61.80%) and so far are seeing a bounce there. That's a good sign because it could show us that the correction is over and that we are going to trend upwards in the near future. But like mentioned in the previous BTC/USD post, the behaviour of Bitcoin is very important when we have a look at the alt-coin charts. If Bitcoin breaks key support (like the 50WMA appr. 30k USD) then that wouldn't be a good sign for alt-coins. However if Bitcoin can break above the 20WMA and hold this level as support, it would show more strength for alt-coins.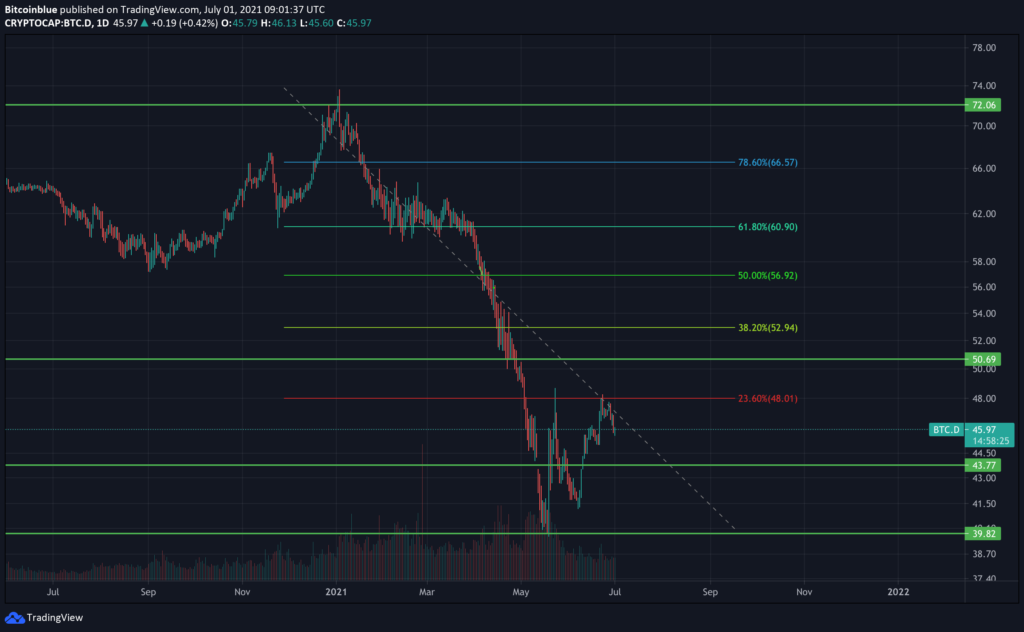 The Bitcoin Dominance chart just got rejected at the first fibonacci level which is showing why we are seeing a small bounce so far in ZIL/BTC.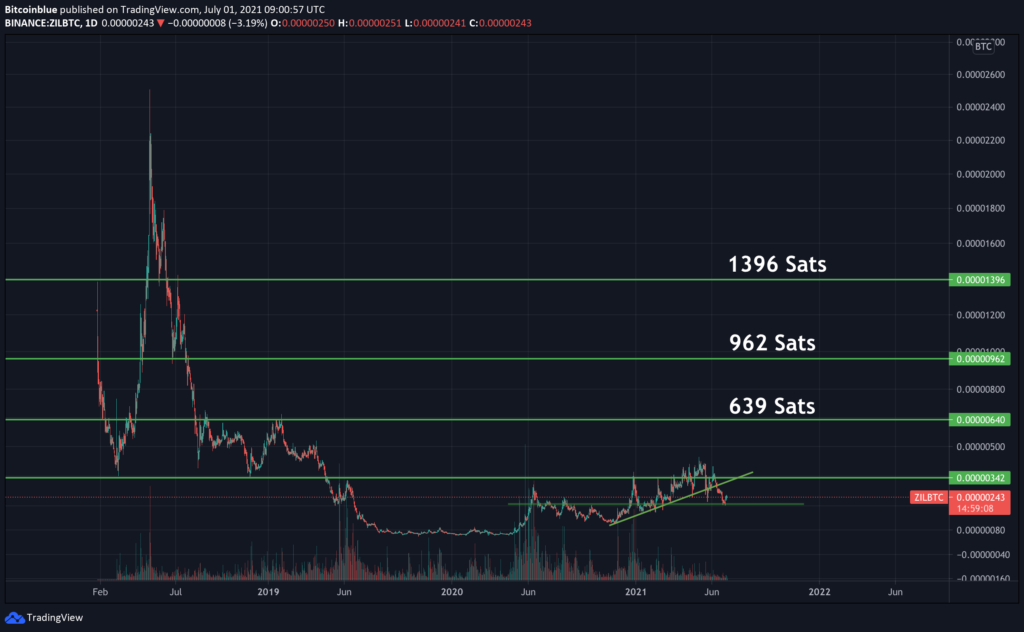 The long term targets for ZIL/BTC are still standing and I still expect to reach these targets during this bull market.
Entry : 200 – 230 Sats
Targets (long term are still standing) :
1st : 639 Sats
2nd : 962 Sats
3rd : 1396 Sats
Invalidation (short-term) : A decisive break (and re-test) of 200 Sats
NOTE: The price of Bitcoin is very important. Are we getting rejected by the 20WMA or break below the 50WMA ? Then it's not the right time for alts and we could see further capitulation. Until we are back above some key moving averages it is smart to hedge against alts, but for now first wait till we are seeing Bitcoin making its move.