YFI made a nice rally in Bitcoin during the 3rd quarter of 2020. So far YFI retraced and bottomed at 0.5 BTC. Afterwards we have seen the start of another uptrend which just potentially is finishing its retracement.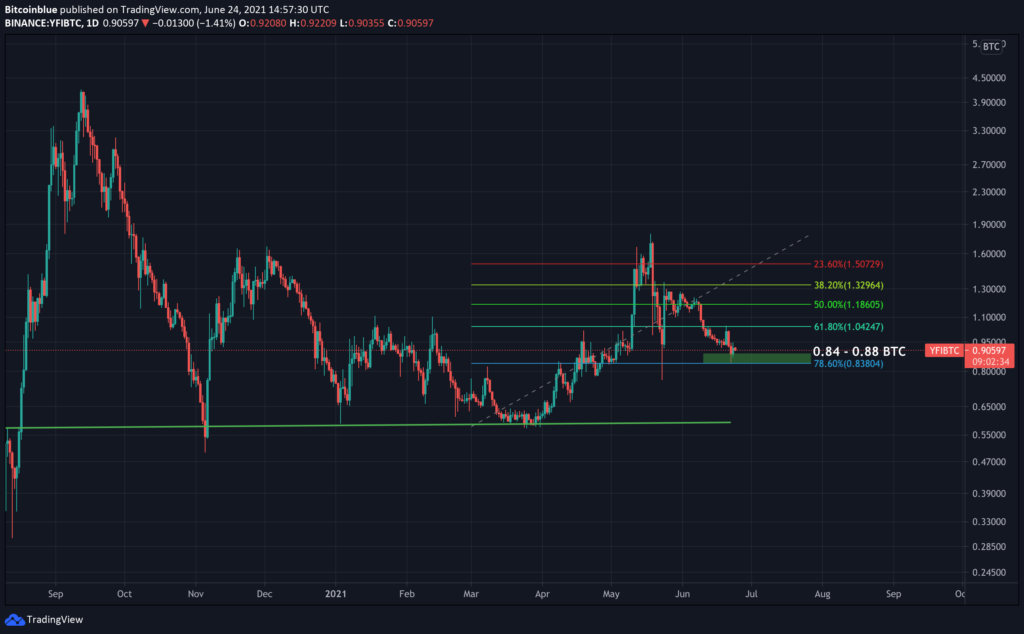 The price retraced to the 78.60% Fib level, which bring us a buying opportunity.

Entry : 0.835 – 0.88 BTC

Targets :
1st : 1.02 BTC
2nd : 1.146 BTC
3rd : 1.31 BTC

Invalidation : Decisive break below 78.60% (0.835 BTC)
In this example similar market conditions are counting as for other alt-coins. There are a lot of opportunities right now but as long as Bitcoin is trading below key moving averages, confidence will not completely back in the markets which is increased risk for alts.
Targets are conservative and in the broader perspective YFI can reach higher levels in the Bitcoin comparative.
NOTE: An important level is the golden ratio (1.04 BTC). If this level breaks and flips support it shows that strength is coming back to YFI/BTC.