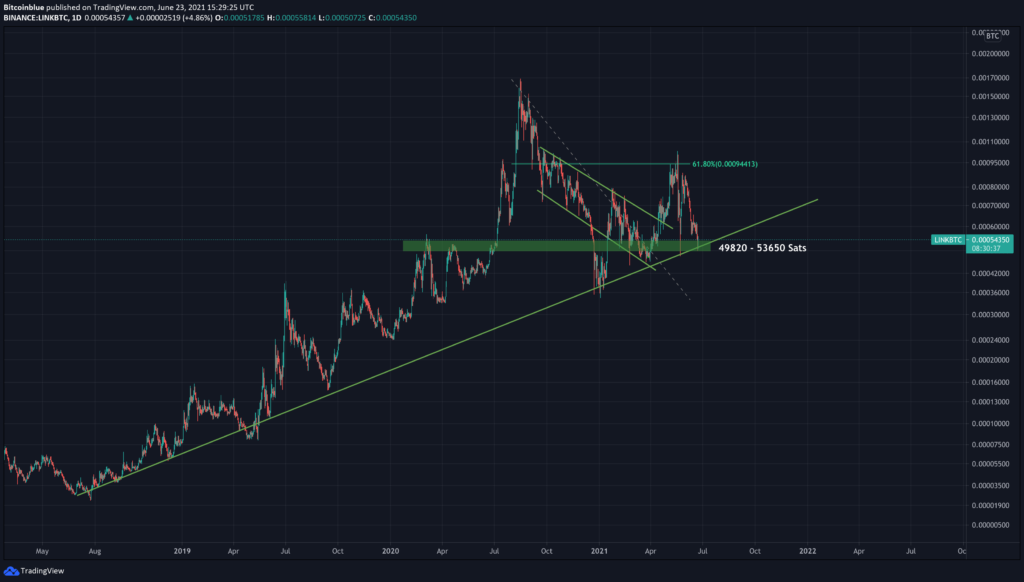 Chainlink is looking very good in the Bitcoin comparative. LINK is right now testing an up trending support created in 2018. The chances are likely that LINK/BTC is going to continue the uptrend in the Bitcoin comparative.
Entry : 49820 – 53650 Sats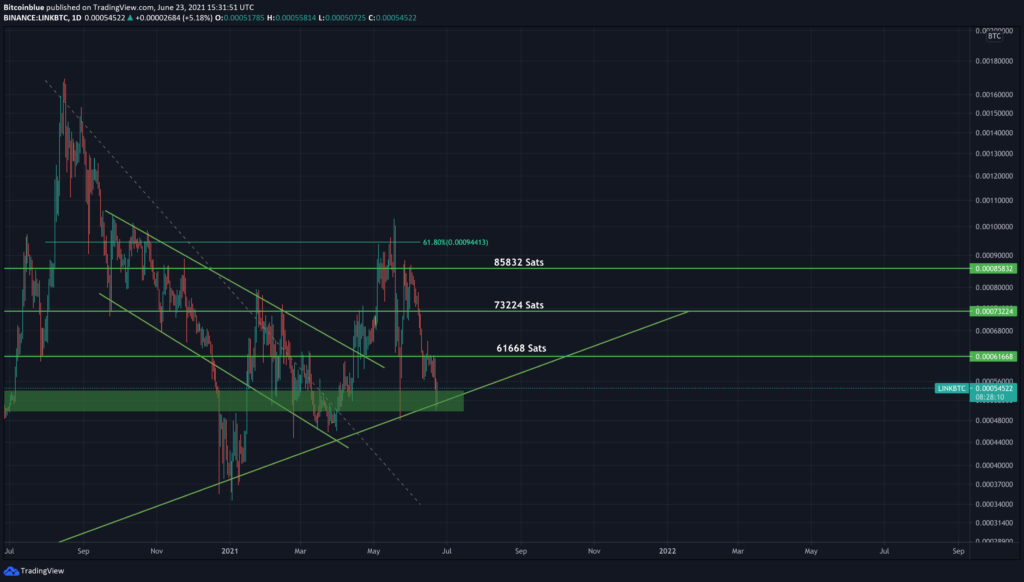 Targets :
1st : 61668 Sats
2nd : 73224 Sats
3rd : 85832 Sats
Invalidation would be if Chainlink would break the up trending support which would be a clear break (and re-test) of 50000 Sats.

Targets are conservative and Chainlink could see higher levels during this bull market so it's good to consider leaving the positions open.

Important right now to see a continuation of the market dynamics at the moment. The Bitcoin dominance is approaching a key level (50%) which also could be a level of rejection (which would mean that liquidity flows to alt-coins). Further we want to see the confidence increase over the coming days/weeks.