We have seen the bigger players rallying against Bitcoin (Ethereum, Chainlink). Usually the smaller caps follow suit. Hereby an update.
EOS/BTC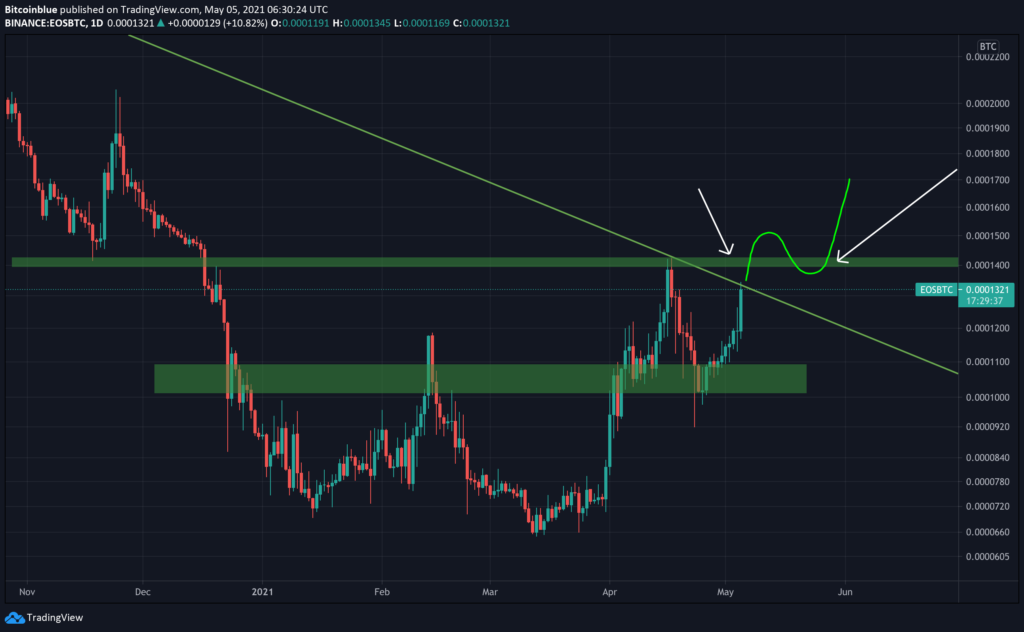 EOS/BTC is almost breaking out of the declining resistance. If you have not yet opened a position in EOS/BTC right here could be a great moment to catch it at the breakout. There are two ways to trade it, open at the moment of breakout or wait for a re-test of previous resistance. There is no certainty that the level will be re-tested.

Breakout literally could be anytime and would be at the levels of above 1400 Sats. Re-test would be similar levels slightly above 1404-1420 Sats.
If you're already in a position, that's great!
BAND/BTC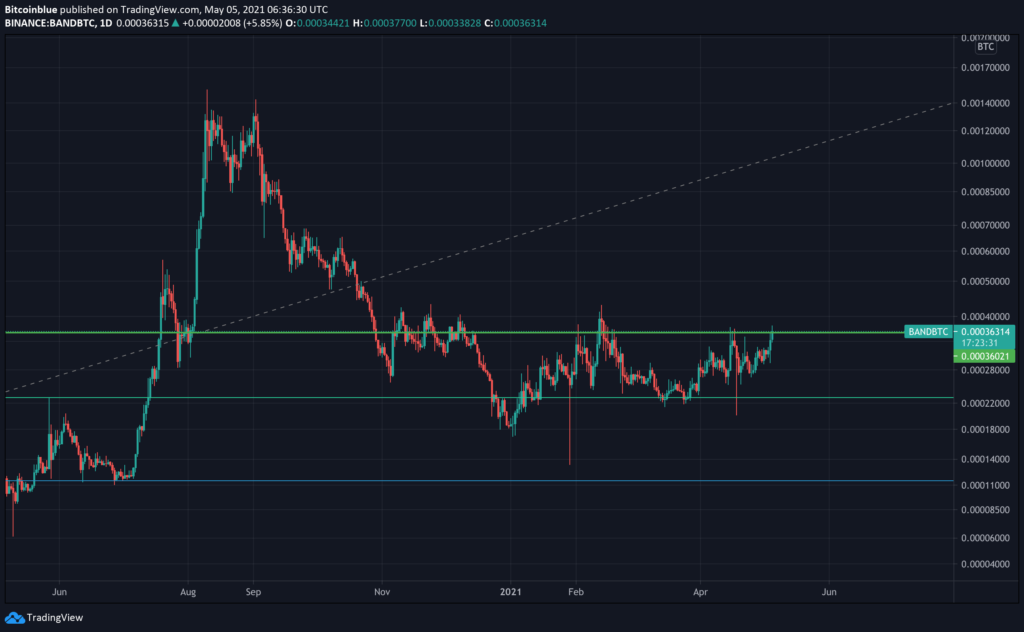 BAND/BTC as well approaches resistance and could breakout any moment right now. If you're not in a position yet you might want to consider taking one.
Resistance right now at : +- 40000 Sats
Entry at breakout or re-test.

Take in mind that with a re-test we're not always coming back down testing it especially with alt-coins they can take off quite quickly.
REN/BTC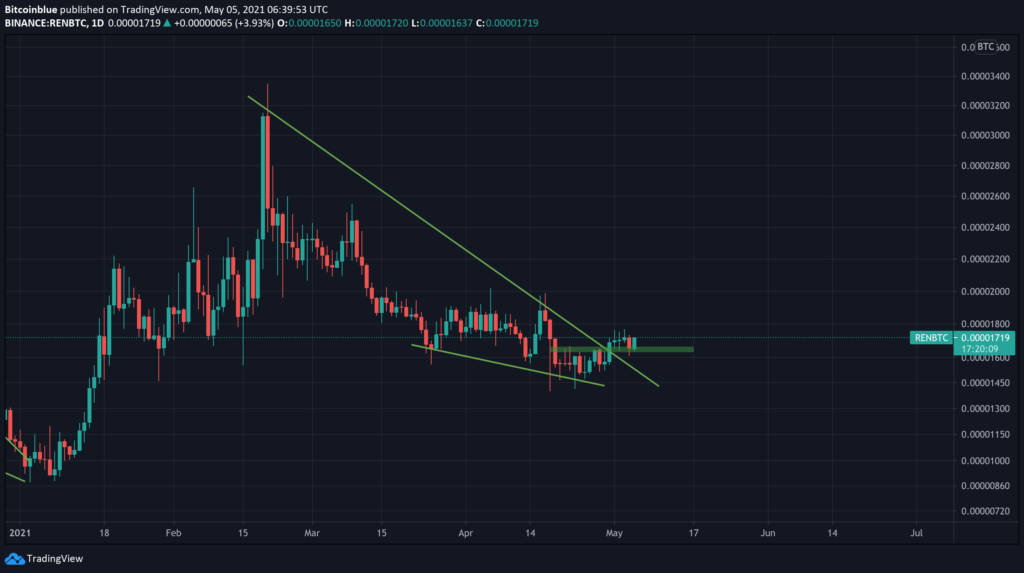 REN/BTC broke out of the falling wedge pattern, flipped resistance into support and is following our plan. Still not bad levels to enter a position right now as the potential upside is quite high.
Resistance right now at : 1750 Sats
ZIL/BTC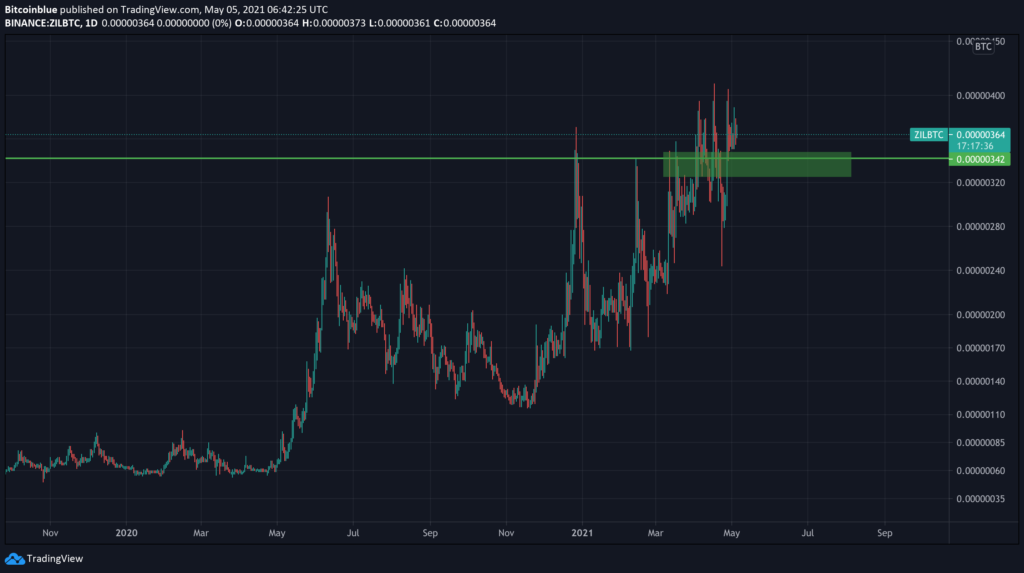 ZIL/BTC is one of the pairs that still consolidates and therefor still offers a great buying opportunity. We haven't seen any take off yet. So far ZIL is trading above support at 350 Sats and I expect a continued uptrend.

If you're not in a position yet, you might want to consider opening one.
Entry : 340 – 380 Sats
NOTE: For all trading ideas/concepts and targets please check the original post of the setup.