Bitcoin has seen a weekly close below the 20 Weekly Moving Average which normally signals further downside in the price of Bitcoin and is creating increased uncertainty. But it also could present us a great buying opportunity right here, let me explain.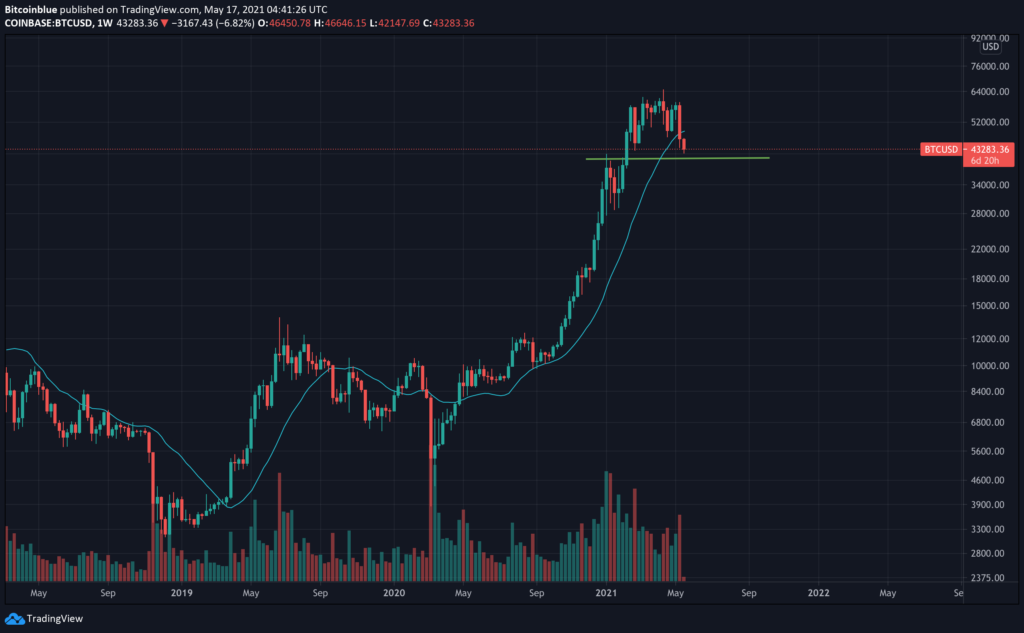 We have seen a situation before with Bitcoin where we got a weekly close below the 20 Weekly Moving Average and that was the 2013 Bull-cycle, which in many ways looks similar to the cycle that we're seeing right now.
On the weekly chart Bitcoin hasn't really tested a lot of significant levels but as of typing we are approaching a very significant one. The previous high at +- 42000 could be a great opportunity to buy Bitcoin. This is as well a level where we could see a significant bounce from.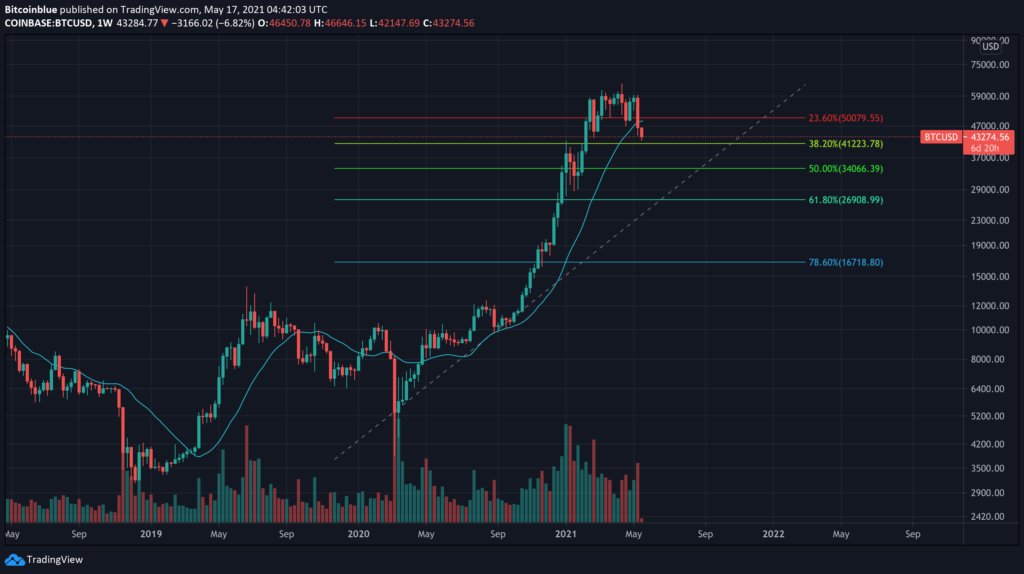 This level is not only significant due to its previous high but the 38.20% Fibonacci level is aligning here as well.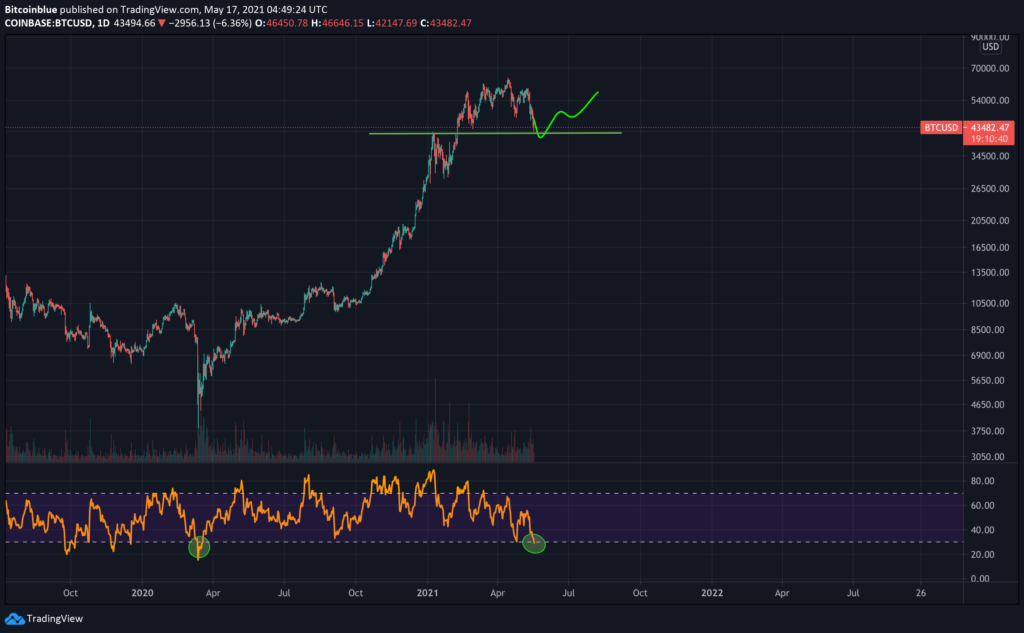 Another reason to remain positive is that the momentum indicators are still very strong. Price has been consolidating for over 2 months and the RSI has gone to the levels which we've last seen in March 2020 in the major crash.
Bitcoin buy levels : 40000 – 42550
NOTE: When Bitcoin is trading below the 20WMA, this normally creates uncertainty in the markets and therefor it carries a higher risk being positioned into alt-coins.

We could be seeing a bounce in the Bitcoin dominance chart which means ALTS/BTC pairs could take a hit. Mid-term the ALT/BTC trading setups are still valid however, short term could get some selling-pressure. I still expect to hit all the targets after Bitcoin has found a bottom.