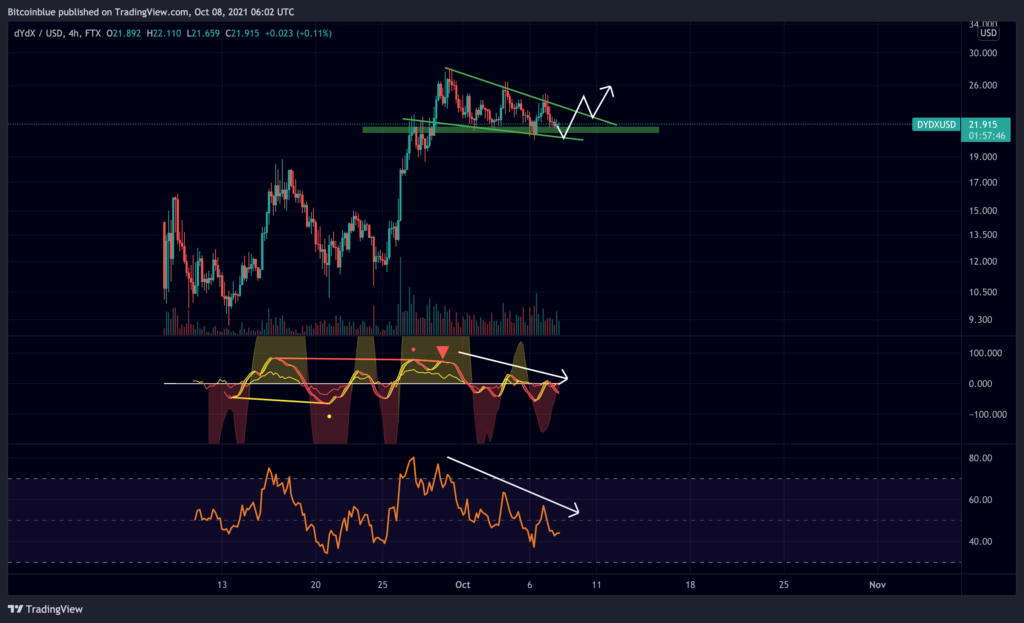 As BTC/USD is going higher some alt-coins are starting to set up for a rally to against USD. Let's have a look at DYDX. DYDX/USD is forming a falling wedge formation with a big reset on the momentum indicators. I expect a continuation of this uptrend once we're breaking the resistance of this structure.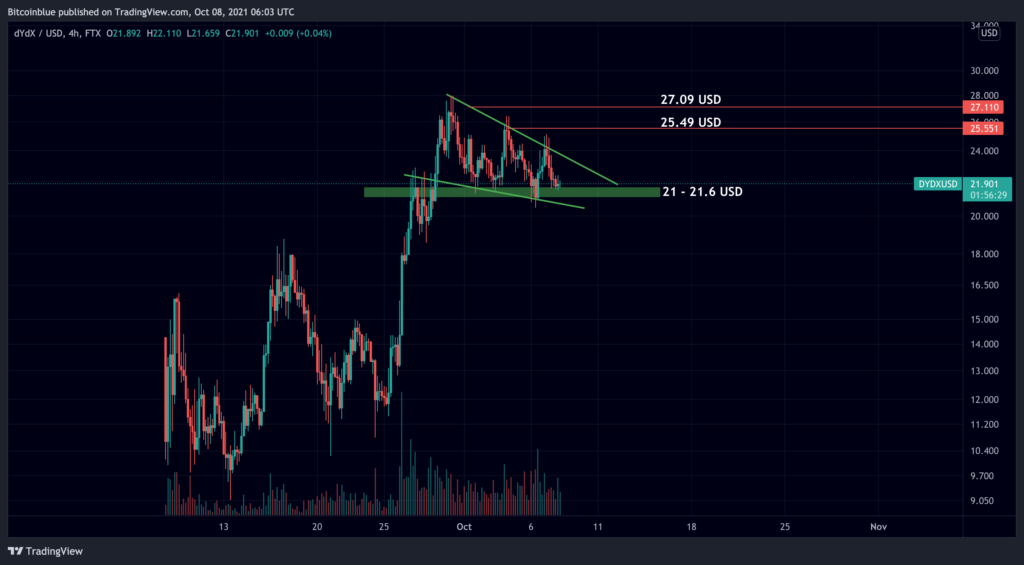 Entry :
21 – 21.6 (Accumulation)
It's also possible to try and get the breakout once the price breaks the declining resistance.

Targets :
1st target : 25.49 USD
2nd target : 27.09 USD
Invalidation would be decisive break below 20 USD.
Note: Exchange tokens are doing quite well this bull cycle. We have seen other exchange tokens like BNB doing quite good. I think DYDX is an interesting exchange token as decentralised exchanges are becoming more and more popular.