The Bitcoin dominance has seen a nice bounce and it is time to look for alt-coins and position ourselves for a potential alt-season for the coming weeks/months. Let's have a look at DYDX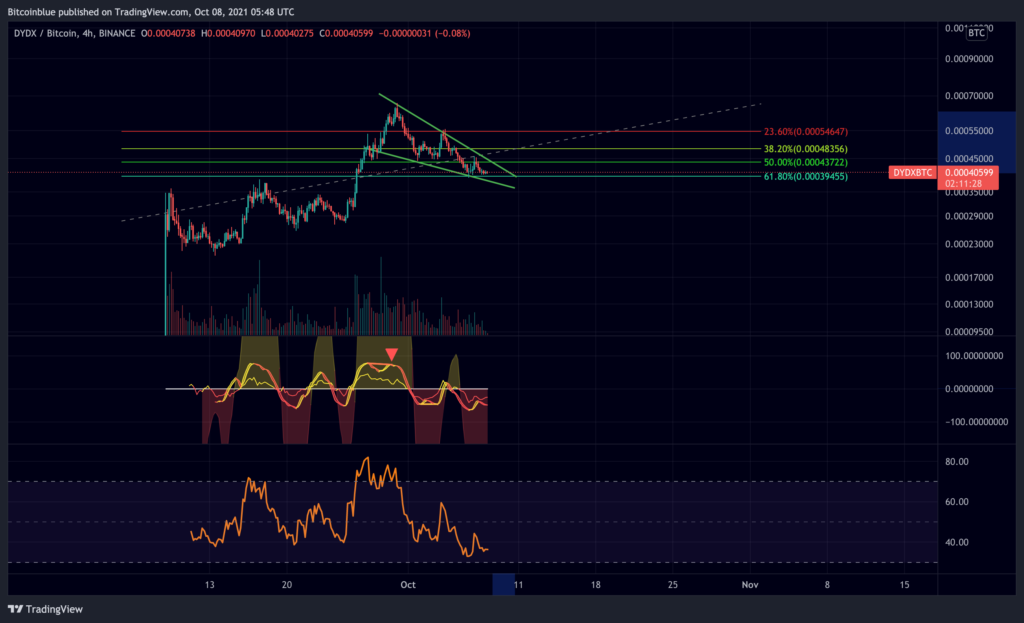 DYDX is in exchange token from a decentralized exchange. The chart of DYDX against Bitcoin is looking quite good. We have seen an rally once DYDX has been listed on Binance and Bybit and so far got a nice retracement to the golden ratio with momentum indicators coming back down again in the form of a falling wedge pattern. I expect DYDX to continue this uptrend against Bitcoin.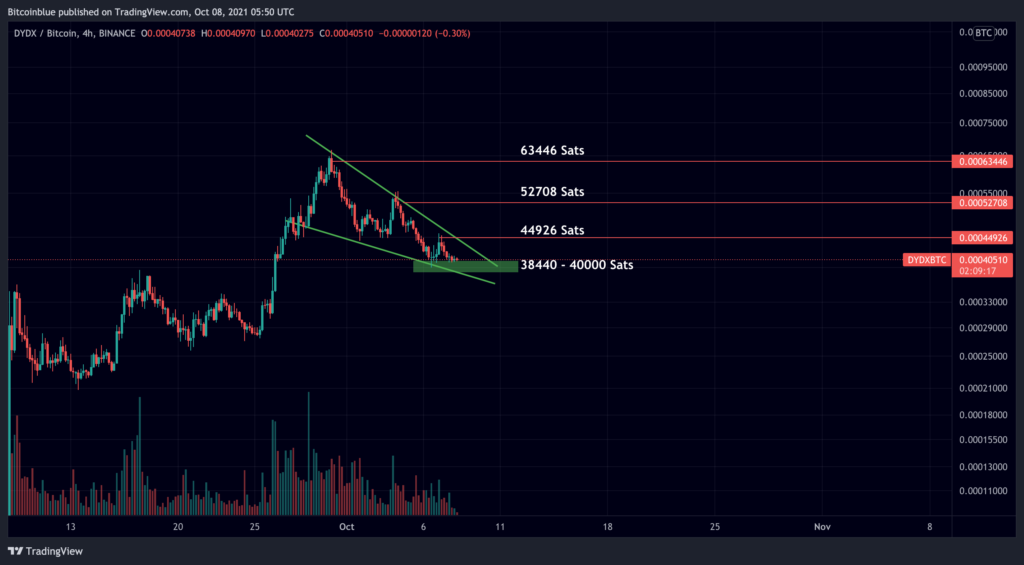 Entry :
– 38440 – 40000 (Accumulation)
– Break of the resistance of falling wedge (Breakout)

Targets :
1st target : 44926 Sats
2nd target : 52708 Sats
3rd target : 63446 Sats
Targets are conservative and I think DYDX can rally higher during this bull market once we break the all-time high in this chart.

Invalidation : Break support of the falling wedge. A decisive break below 35000 Sats.