Curve Finance has become an authority as a market maker for stable coins and as such it is an interesting play in the current market. From a macro perspective I recommend to cost average into a CRV position at current levels but on a lower timeframe you might be able to catch it very cheap should the market as a whole see further downside.
CRV overcorrected and bounced on a 3358 sat low which was the 0.786 fibonacci retracement.
Accumulation: 5421 sats – 3773 sats
Update 6th of June: Our first target was hit, at the time of this writing the price found support at just above 6000 sats. The next resistance starts at 8000 sats and it is likely that it will be broken.
1st target: 6480 sats (target hit)
2nd target: 8915 sats
3rd target: 12336 sats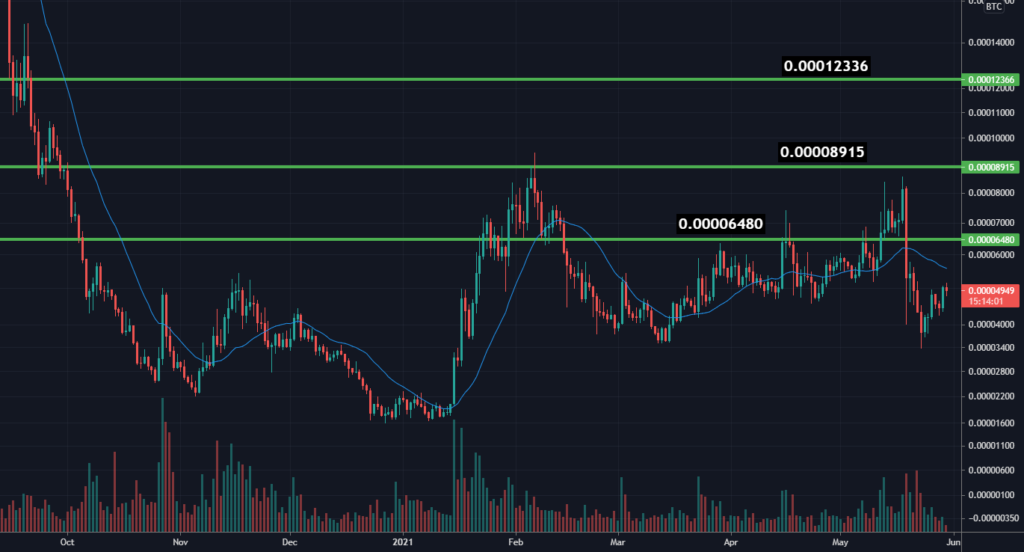 Invalidation of the area of accumulation is at a breakout below 3353 sats. If that happens (which I don't believe likely) there's an opportunity to fish for lows around 2309 sats.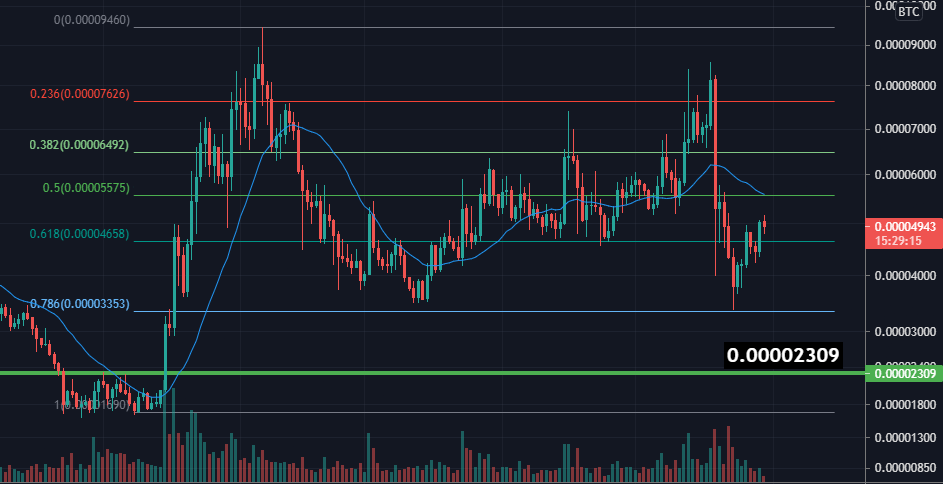 Should CRV confirm support on the 0.618 fibonacci retracement at 4651 in the upcoming days, this further downside is unlikely. We have to consider this option should BTC make a decisive break through 30k like we mentioned in this earlier post.