BTCUSD is setting up for a potentially nice spring, after a severe correction.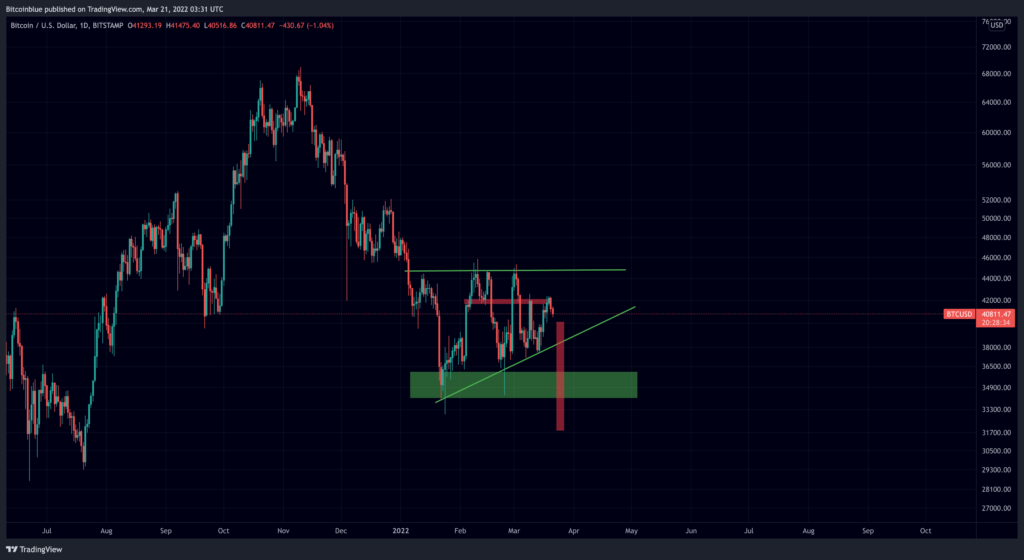 The pattern that Bitcoin is in right now is an ascending triangle, with a likelihood to break out to the upside, due to multiple reasons (seasonality, sentiment, momentum indicators). So right now is the time to start looking for nice entry points. there are multiple ways to approach this pattern.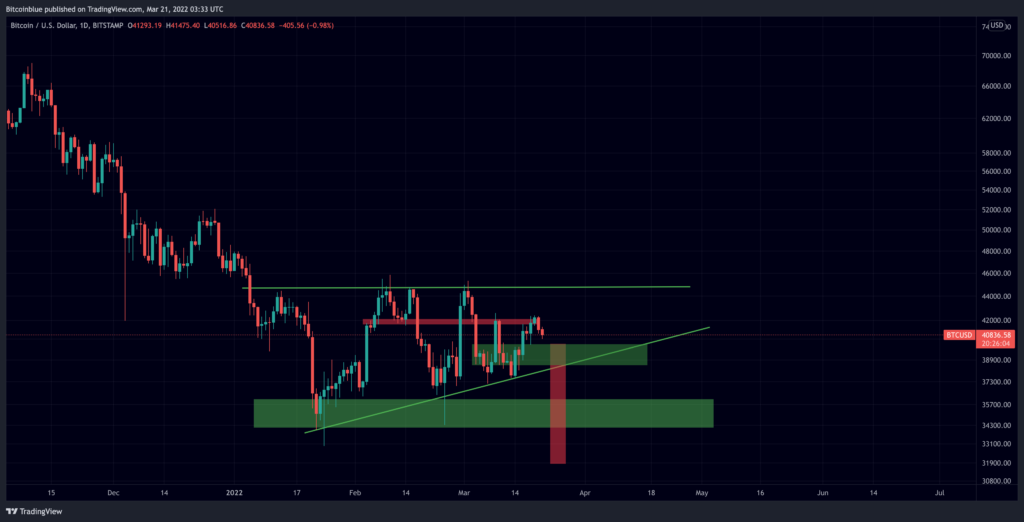 Depending on the coming days a good entry would most likely be between 38.5k and 40k. This first green box below the Bitcoin price. If in a liquidity event we would lose this level we can accumulate at the next green box which is the bottom of the range around 34-36k.
I'm expecting Bitcoin to set a bottom likely this week or latest beginning of next week. That bottom will either be the first green box (more likely) or the second green box. These are the zones to accumulate.
another way to trade the formation is to wait for a breakout. That would look as follow.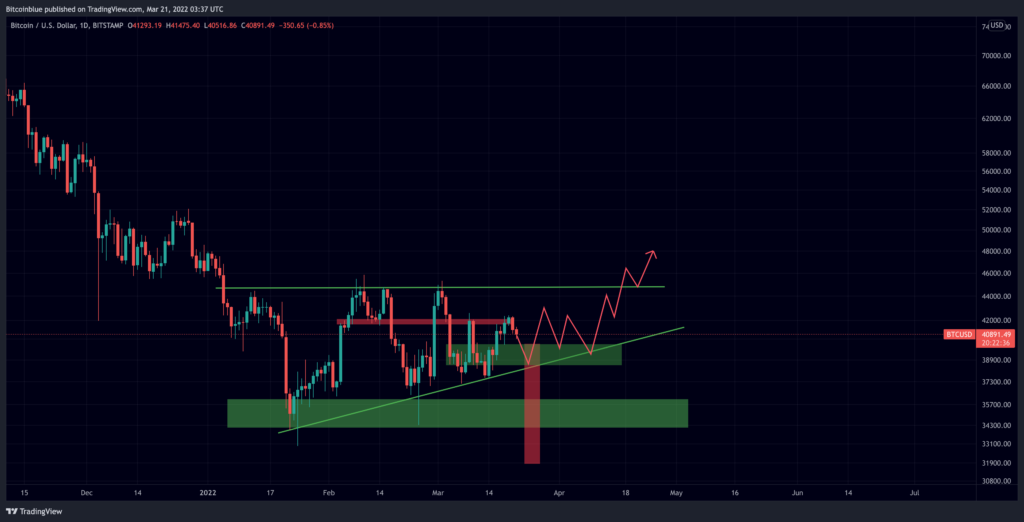 The resistance is at 44.8k – 45k. You can catch the exact moment of breakout, or after the price broke out, try to catch the re-test at around 44.9k-45k.
Spring season (after March) is often a positive period for Bitcoin and crypto in general. I do expect Bitcoin to set a nice rally from the levels here. These are the targets :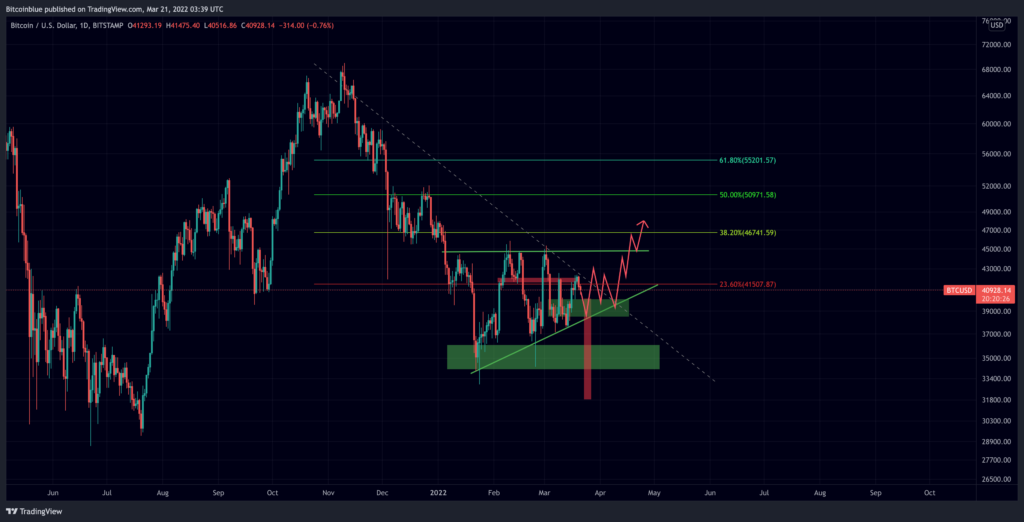 50% fib level : 50900
61.8% fib level : 55200
These targets are based on the idea that Bitcoin could possibly maintain the bigger downtrend that we're in. For that to break and test the all time highs we need to see a break and hold above the 61.8% (55200), in order to get a re-test of the all time highs.
Invalidation of this idea would be a break below 34k.