So far Bitcoin is quite following our September expectations and we've hit our accumulation targets. But what could be on happening with Bitcoin in October ? Well let's first look at the macro structure of this bull market.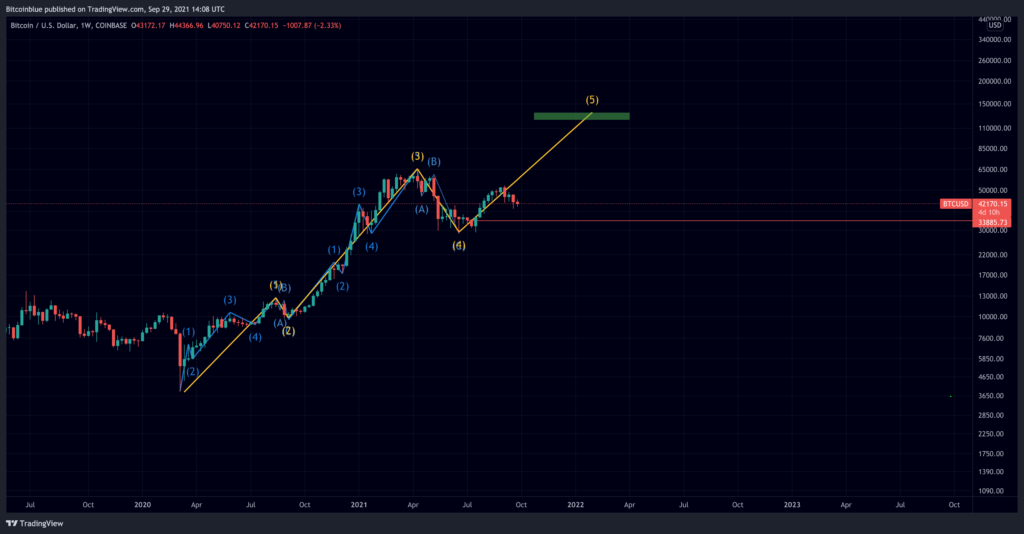 Bitcoin is still following our macro structure which shows us that we could be finishing the 2nd corrective wave of the bigger 5th wave, the last wave of this bull market. I do have to say Bitcoin is at an important cross road and will soon reveal wether it will be led by the bears or by the bulls.
Currently the sentiment is not too positive and we can see that in metrics like the funding rate and the crypto fear and greed index. The funding rate has been negative over a multi monthly timeframe and the F&G index is showing signs of extreme fear.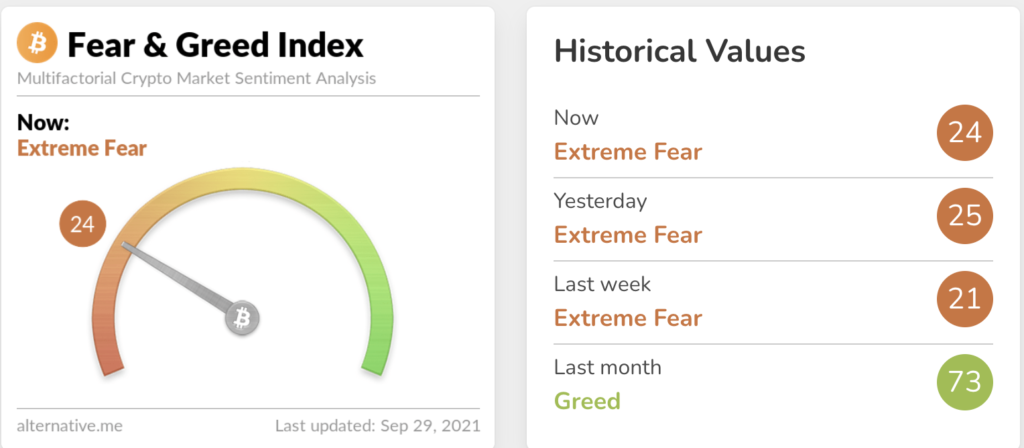 The fearful (and majority is short) sentiment combined with the on-chain statistics which shows that Bitcoin is in an accumulation period makes it more likelier for Bitcoin to continue this bull market and complete the structure (5th wave).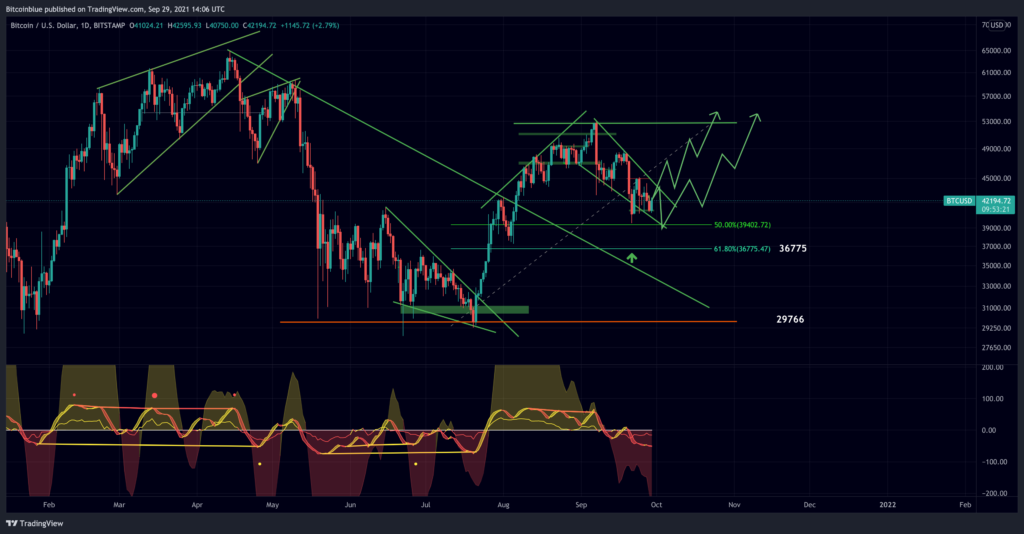 Currently Bitcoin is forming a falling wedge formation and a breakout of this pattern would confirm the continuation of the trend. Bitcoin so far has been supported by the 50% fib level at +-$39500.
For the bulls, there are 2 potential scenario's.
1st scenario, Bitcoin will bounce from these levels right now and break the resistance of the falling wedge at +-44000 depending on when Bitcoin will test this level.
2nd scenario, Bitcoin will re-test the lows ($39500) one more time with a small fake-out below to meet the demand and bounce from there. And eventually break the resistance of the falling wedge.
Once we break the resistance, to really confirm the up trend we need to break above the previous highs at $52800.
So what if the bears are in control ?
There are very clear levels in the Bitcoin structure right now which need to be broken in order for Bitcoin to see lower levels.
1st level : $39500
2nd level : $36775 (61.80%)
3rd level : $29766 (final)

So levels have to be taken 1 by 1. A decisive break of $39500 will most likely bring us down to test the 61.80% at $36775, this would be our last resort for the bulls to bounce. Losing this level would could bring Bitcoin to our next level at $29766.
To summarise, Bitcoin more likely to continue bull trend rather than bear trend.

1st Entry : $39500 – $42000 (Accumulation)
2nd Entry : Breakout of resistance (or -re-test)

If Bitcoin breaks $39500 Decisively most likely we will see a continuation in downtrend. Be aware of a potential fake-out below key support. Fake-outs can be recognised by low volume, no candle close or divergences visible.