Bitcoin right now is still in consolidation mode and we are not yet seeing any clear direction. There are various reasons why I believe Bitcoin will trend up from here, some are the following :
– Negative Funding Rates
– Exchange outflow (Bitcoin is leaving exchanges)
– Whales are accumulating (Wallets with 1000+ Bitcoin are increasing)
– Bitcoin is testing the 50WMA
– Potential bullish divergence once we break resistance which will be the fuel of the next rally

Let have a look at the Bitcoin chart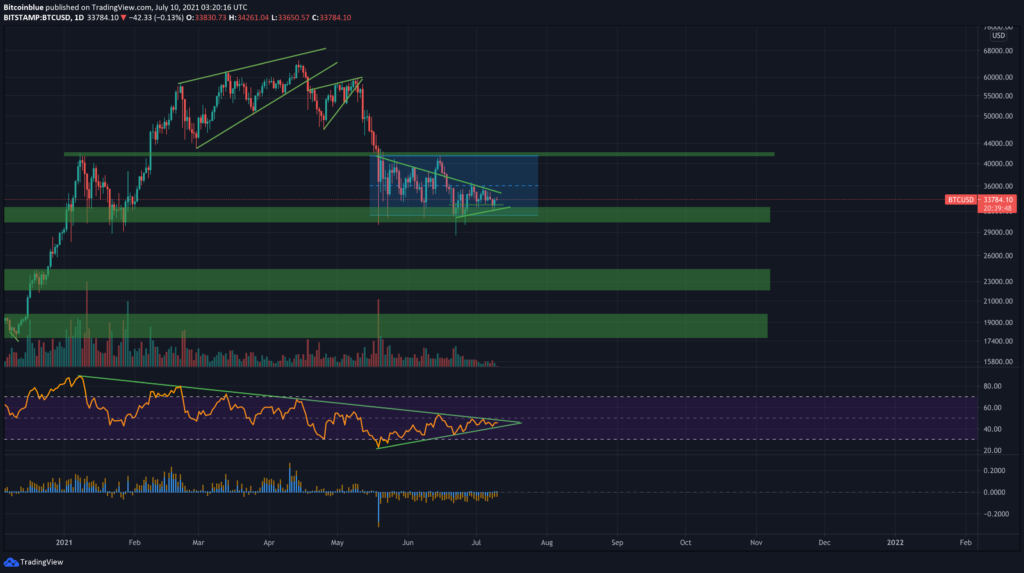 The price of Bitcoin is being pushed into a triangle formation, but not only the price. We are seeing the RSI getting squeezed into a narrowing formation as well where we most likely will see a breakout from the coming week.
The potential upside right now is higher than the potential downside. Let me elaborate on this. If Bitcoin where to breakout to the downside there are some factors that could prevent Bitcoin from falling "deep" like the exchange outflows. A lot of Bitcoin during this consolidation period is being scooped out of exchanges into "strong hands" which makes that there are less Bitcoin to sell if we lose support.
Also the negative funding rates shows that the majority is already overly bearish which means that the chance is quite high that most investors and traders already have sold their Bitcoin, which again leaves less Bitcoin to sell in this specific period. Now let's have a look at the formation of Bitcoin.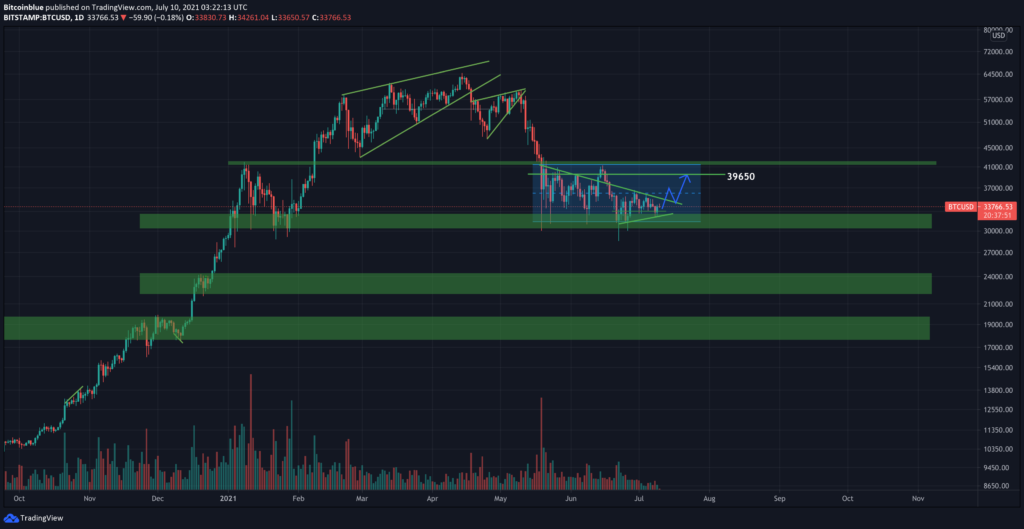 The price is being pushed down by a declining resistance. The resistance is at +-35K. If we can break this resistance (and the declining resistance in the RSI) then that could be the start of the next rally in the price. The first target is the top of the range at 39650 USD.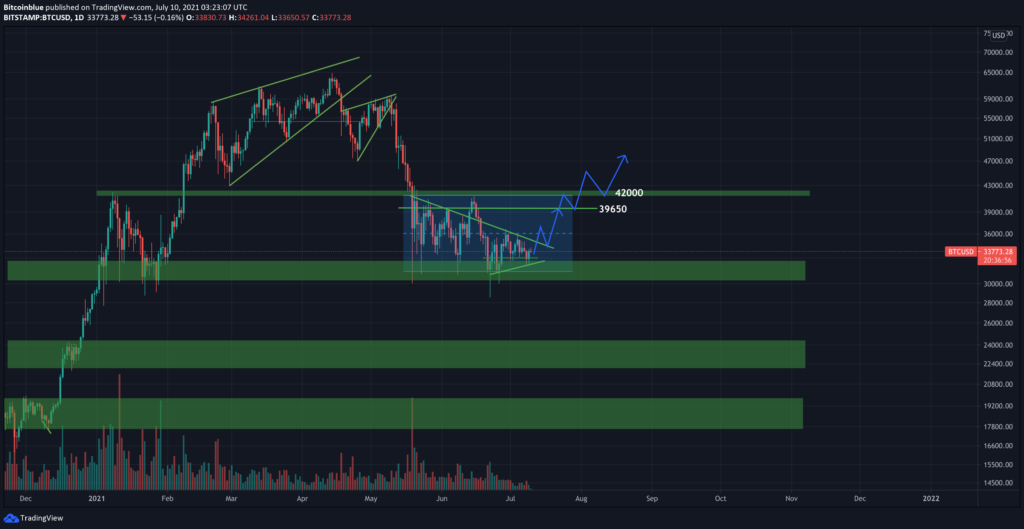 If we can break above this level then the next major level will be 42000USD. Which will be decisive for Bitcoin to leave this range and enter more bullish territory and shows the potential reversal from a downtrend into an uptrend.
If Bitcoin continue to follows this path, alt-coins will most likely bounce too. Especially when Bitcoin is consolidating after a rally.
Invalidation : An invalidation of this idea would be a decisive break below 30k with re-test. So be aware of potential fake-outs. It's quite common in the crypto markets that when leaving consolidation periods we first see a fake-out to confuse the majority of the investors to eventually go into the other direction.