After correction some alt-coins are starting to look more bullish again. XRP looks like it just finished a ABC correction and is ready for continuation to the upside.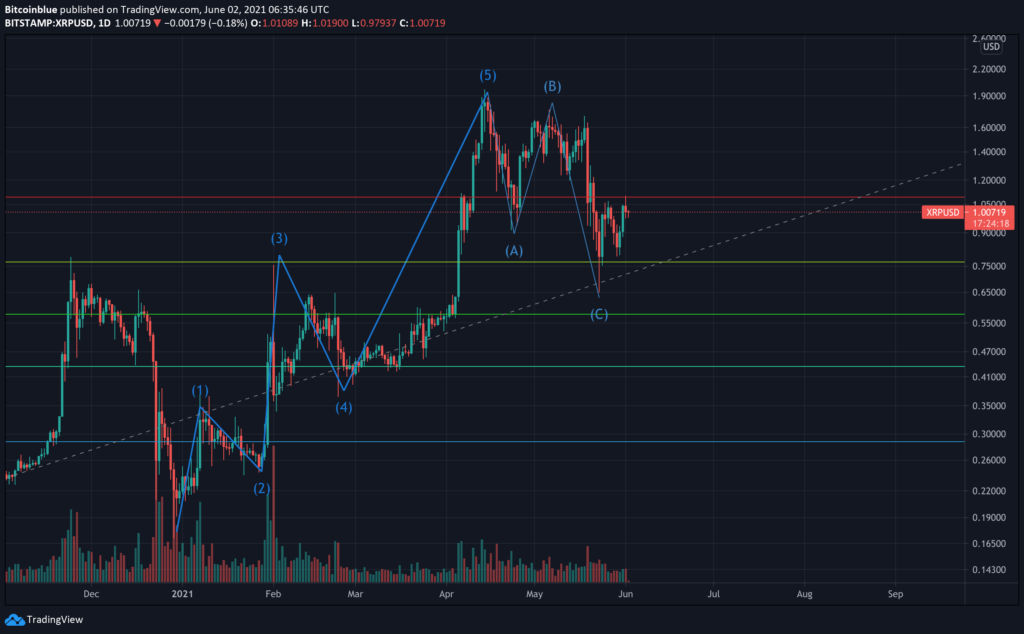 The resistance right now is at the 23.60% fibonacci level at 1.09 USD. If XRP can break and flip this level into support it might provide a nice long opportunity.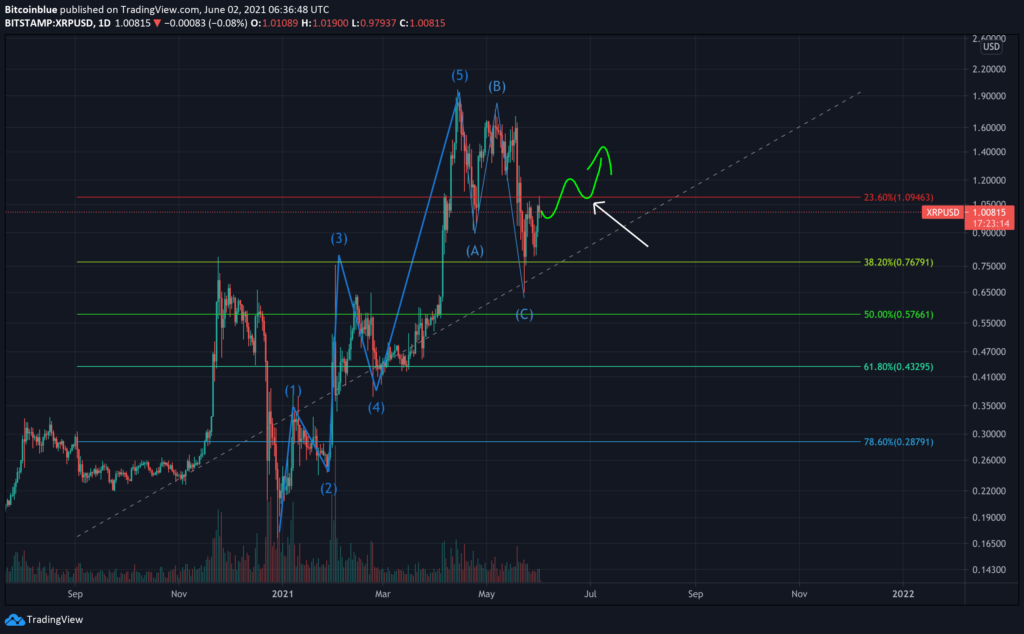 Entry : at -+ 1.09/1.10 USD (after the re-test)
Invalidation : Clear break of this level after breakout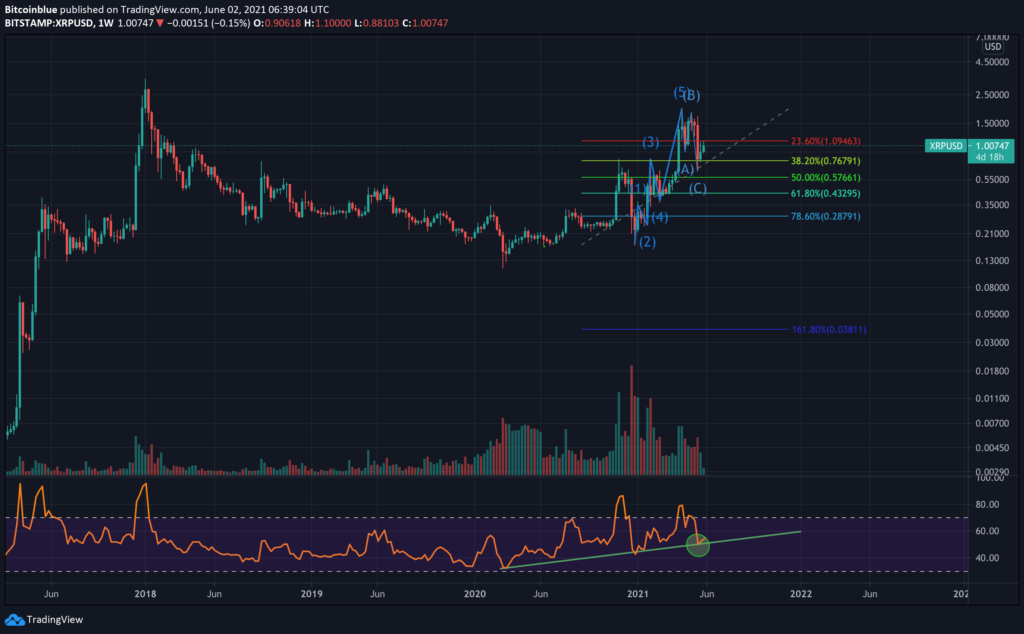 Weekly RSI also just bounced from support which is looking good.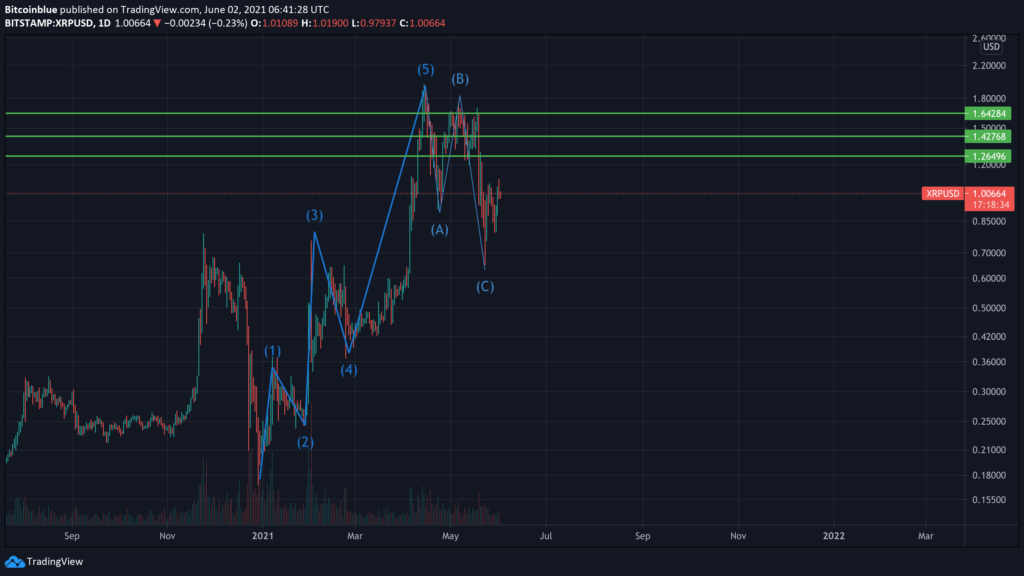 The conservative targets are :
1st : 1.264 USD
2nd : 1.427 USD
3rd : 1.642 USD
These targets are conservative and XRP can reach higher levels than those targets if we start a new impulse wave to the upside I expect XRP to break it's all time highs.