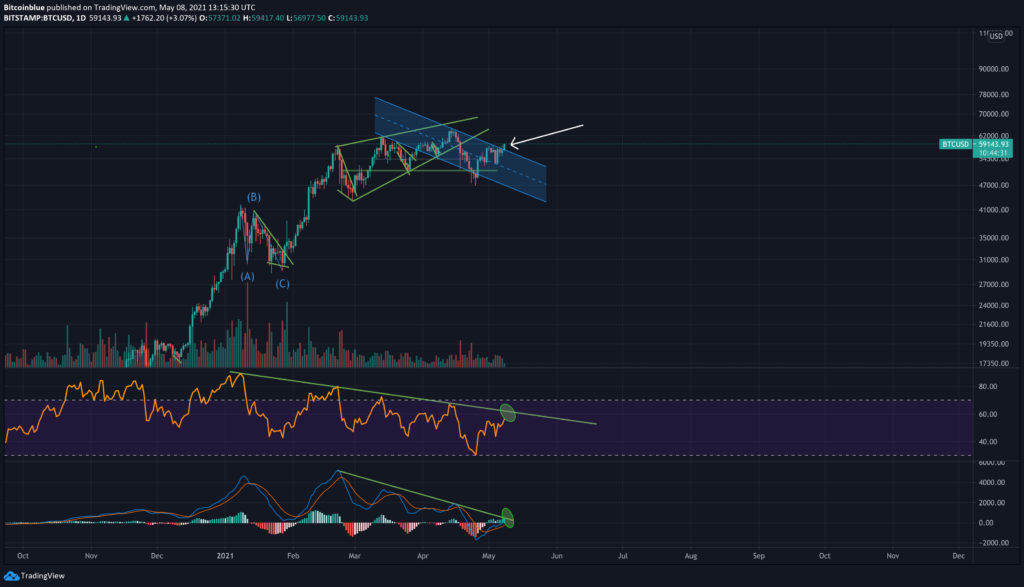 Bitcoin is breaking out of the channel right now but we're not out of the woods yet. We are going to test declining resistance on the momentum indicators.

The following things are possible, we get rejected Bitcoin goes down/sideways which would be great for alt-coins. If Bitcoin breaks out and starts a rally it could postpone the alt-coin rallies slightly. Right now Bitcoins increase does create opportunities for entries among alts.

NOTE: Take in mind it is weekend, volume is not that high either.