LINK/BTC is decreasing and bleeding against Bitcoin. Chainlink has been one of the strongest alt-coins when Bitcoin was in a downtrend and therefor this might present us a nice accumulation opportunity. The macro-structure shows us we could be at last support with momentum indicators being oversold.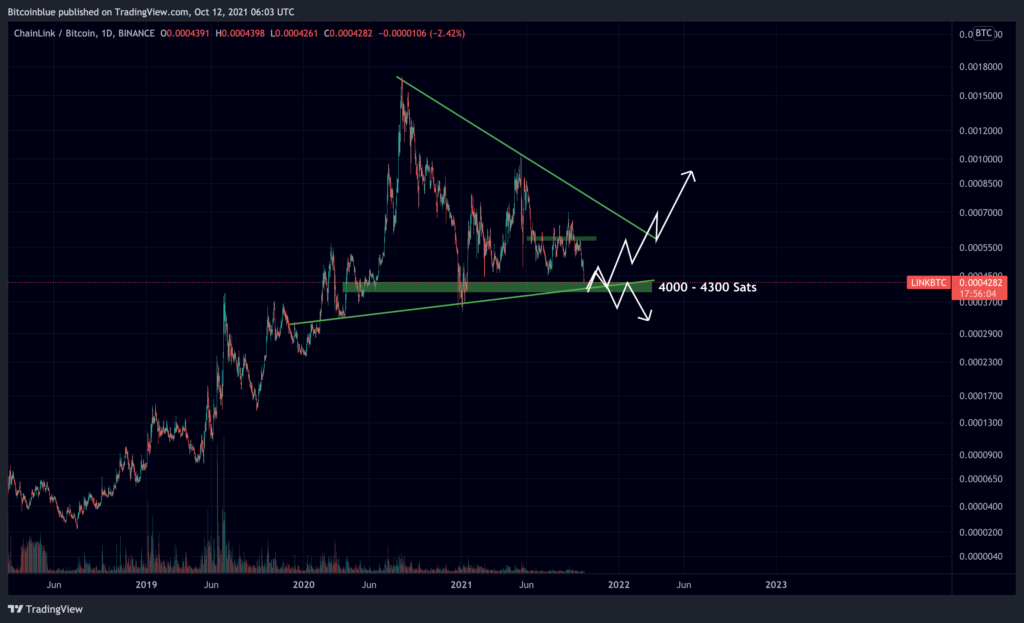 If we can hold this support and bounce from it, it would be a great long opportunity. We can follow price action suit by divergences that could be developing over the coming days/weeks.
Entry : 4000 – 4300 Sats (Accumulation)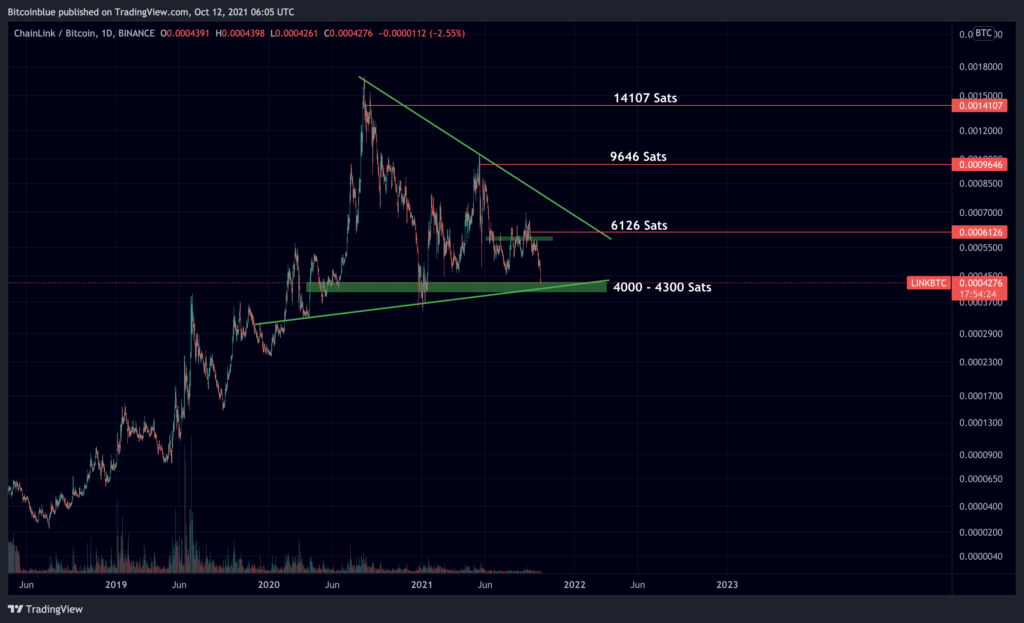 Targets :
1st target : 6126 Sats
2nd target : 9646 Sats
3rd target : 14107 Sats
Invalidation : A decisive break below 4000 Sats with reaction in the price.