Ethereum is showing the first signs of a potential reversal after quite a heavy correction. Interestingly is that Ethereum held quite strong compared to Bitcoin and other alt-coins during this correction.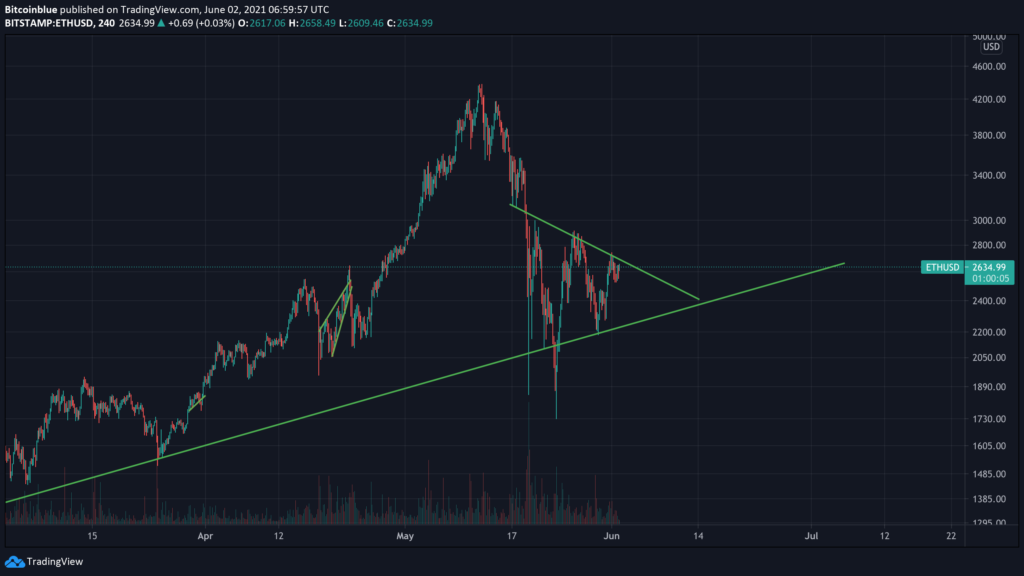 We have a long term uptrend since the beginning of this year. We are seeing a declining resistance coming in as well and I do expect Ethereum to breakout and try to continue its uptrend.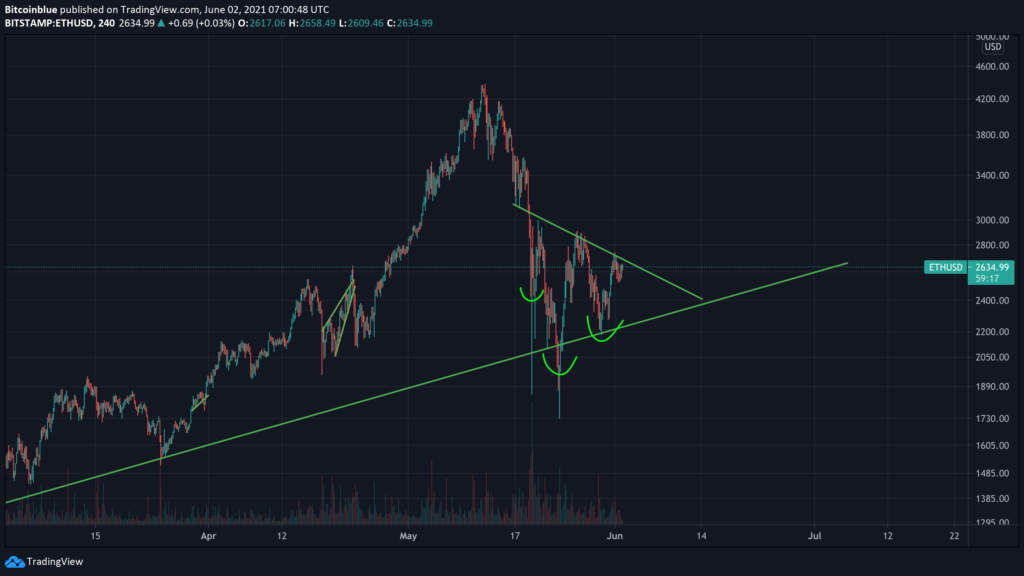 Next to a triangle formation Ethereum could also be forming an inverse Head and Shoulders which could confirm the reversal if we break the neckline (which is the declining resistance of the triangle formation).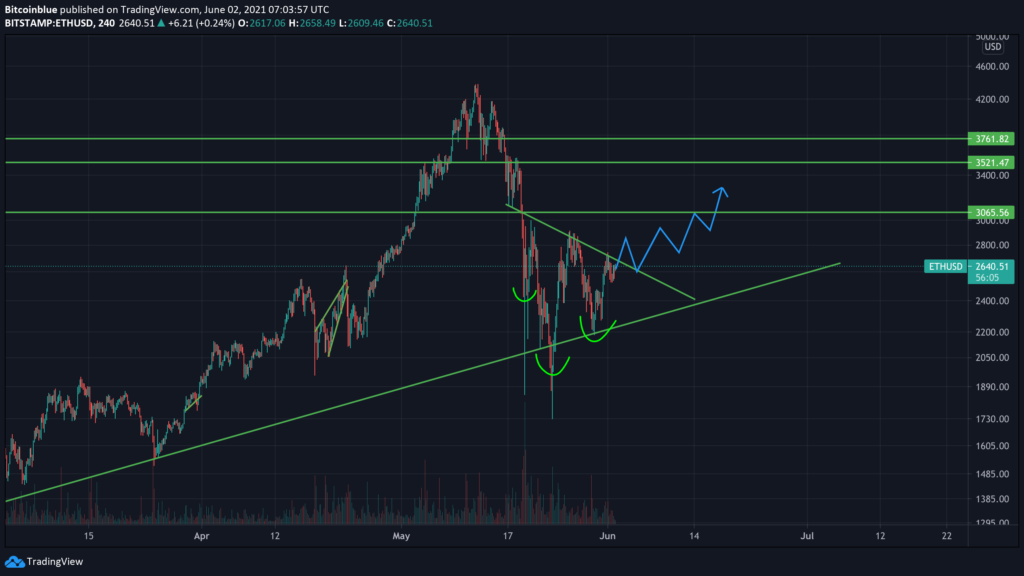 Entry : Point of breakout (-+2700 USD)
NOTE: This number is dynamic as resistance declines over time.
Targets (conservative) :
1st : 3065 USD
2nd : 3521 USD
3rd : 3761 USD
Invalidation : Break of the neckline would invalidate the inverse H&S. But the most important support is the uptrend formed since the beginning of this year which is right now at +- 2250 USD (dynamic number).