It looks like we are entering the last phase of this bull market. The last time we've entered this phase we have seen increased speculation among alt-coins especially Ethereum. If we look at the ETH/BTC chart we might get a nice buying opportunity to hold for the coming months.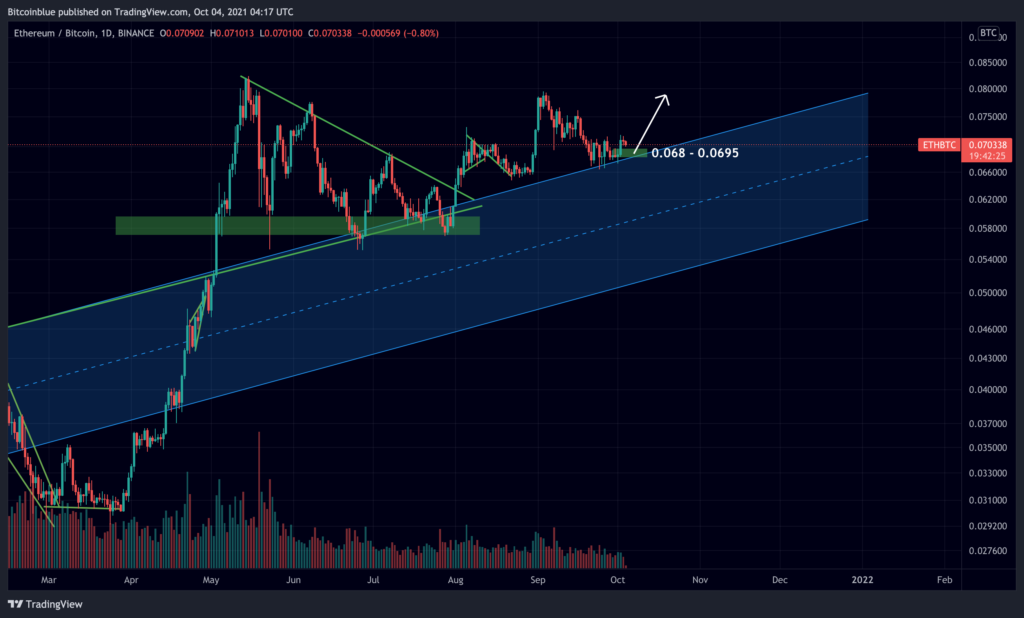 Ethereum is testing the previous resistance from a multi-year long rising channel. If we can hold above this channel I'm expecting an move upwards from here.
Entry levels : 0.068 – 0.0695 BTC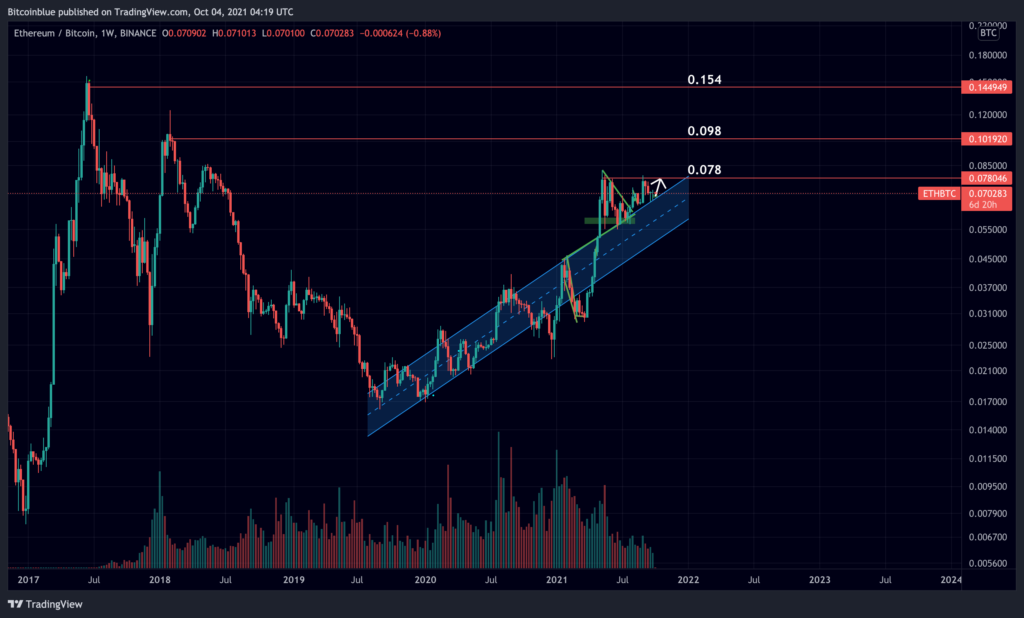 The targets are the following :
1st target : 0.078 BTC
2nd target : 0.098 BTC
3rd target : 0.154 BTC
Invalidation : A decisive break (and re-test) back into the rising channel. Other factors could come along with such a scenario as well like a bearish structure on the SP500 and Bitcoin.