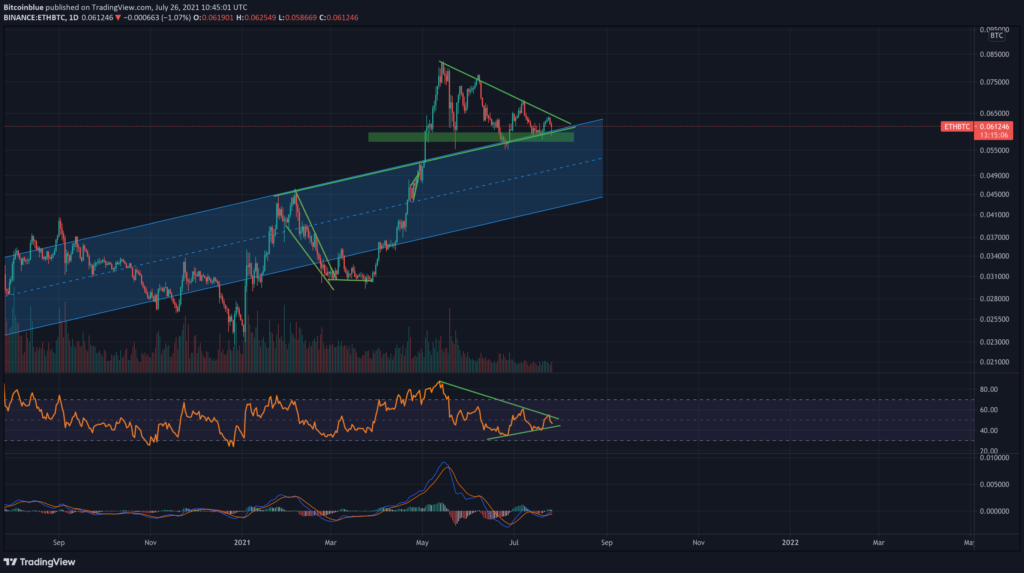 Ethereum has been cooling down against Bitcoin but so far still held above the rising channel that we where in, forming a triangle formation where we will see a breakout from soon. Ethereum will show us wether it will continue to grow against Bitcoin or wether we're going to lose value. Trends are normally to be continued and right now I think there is a high probability for ETH/BTC to continue this uptrend.
Two ways to trade it, either accumulate in the green zone or catch the breakout of the triangle formation.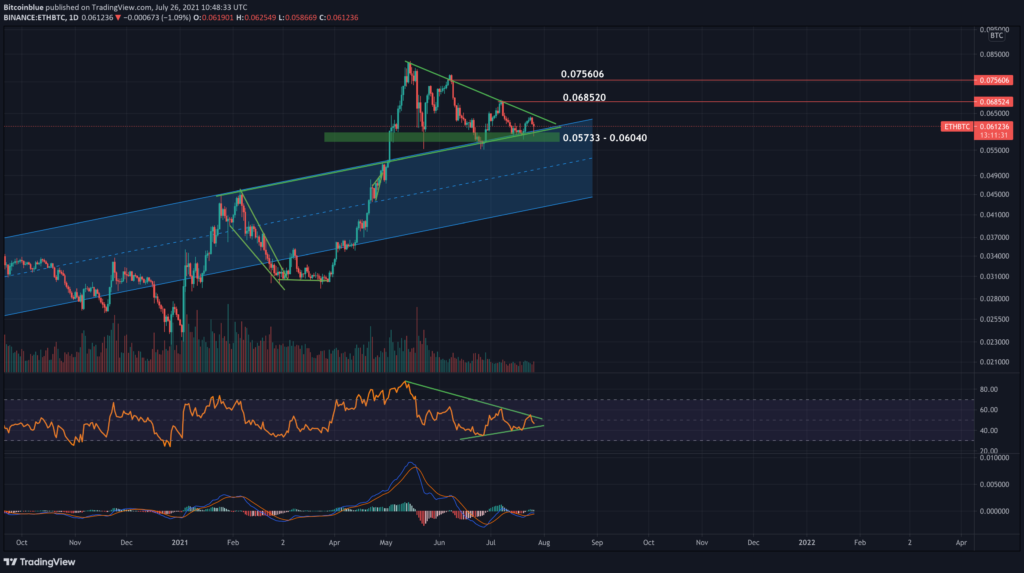 Entry : 0.05733 – 0.06040 (Accumulation)
Targets :
1st : 0.068520 BTC
2nd : 0.075606

Targets are conservative as ETH/BTC can grow to higher levels, but it really depends on what is going on in this crypto bull market. If Bitcoin can break above the 20WMA and hold support above this level I expect continued growth in ETH/BTC which could even reach targets of 0.15BTC during this bull market.
Invalidation : When ETH/BTC breaks decisively back into the rising channel.

NOTE : The triangle formation in the RSI can be an extra confirmation of the coming breakout.