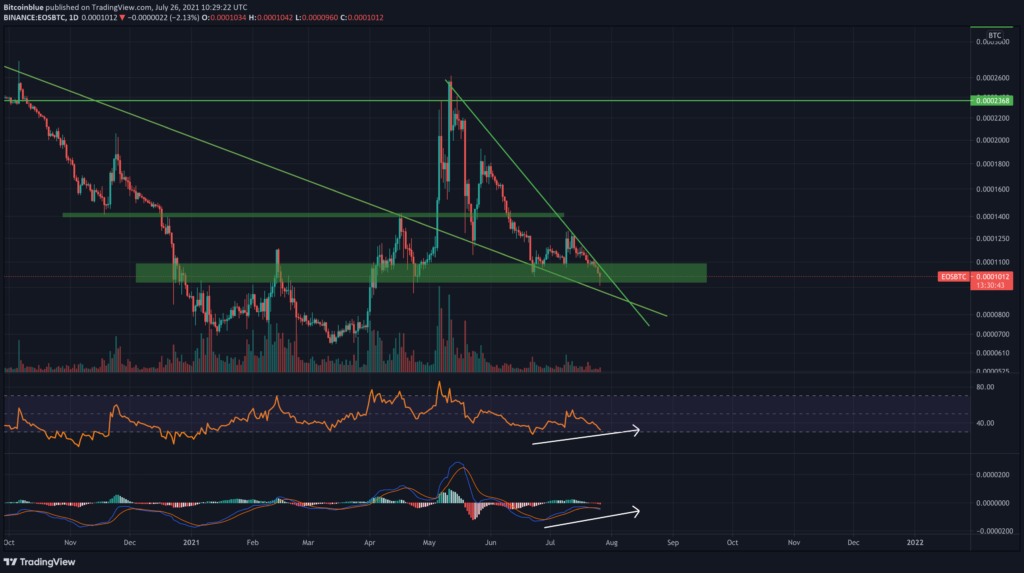 While everybody is focussing on the rally in Bitcoin we are seeing some nice opportunities forming in other charts like EOS against Bitcoin. EOS is now testing the forming declining resistance from 2018 – 2021, if this levels flips support it can present a great buying opportunity. The pattern that we're seeing is a potential falling wedge which could be a bullish continuation pattern ending with a potential bullish divergence (RSI and MACD trending up).
There are two ways to trade EOS/BTC, first is to accumulate in the green zone, 2nd is to catch the breakout once EOS is breaking the declining resistance of the falling wedge.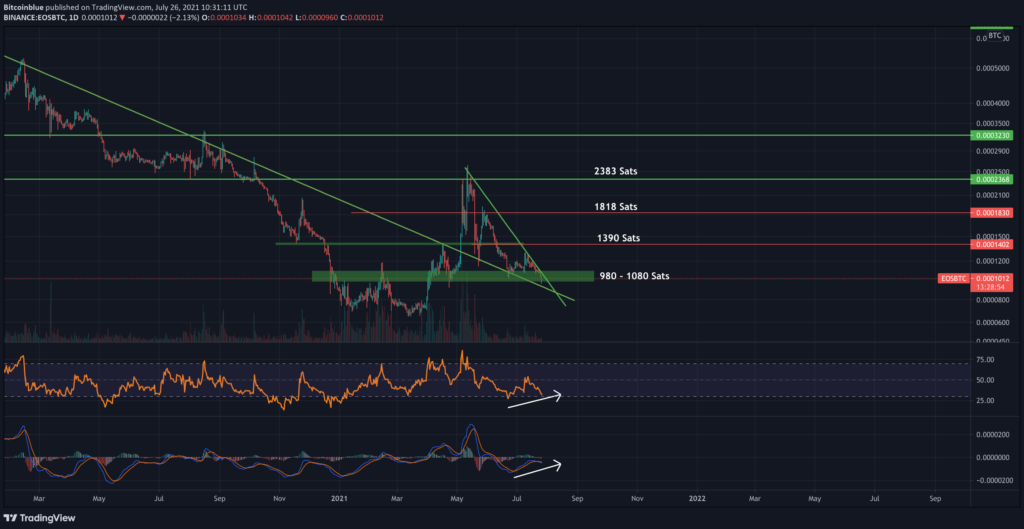 Entry : 980 – 1080 Sats (Accumulation) Otherwise Breakout

Targets (Short term) :
1st : 1390 Sats
2nd : 1818 Sats
3rd : 2383 Sats
Invalidation : Decisive lose of 980 Sats (with re-test). Or fail to hold above the former declining resistance created since 2018.