Curve Finance has become an authority as a market maker for stable coins and as such it is an interesting play in the current market. From a macro perspective I recommend to cost average into a CRV position at current levels but on a lower timeframe you might be able to catch it very cheap should the market as a whole see further downside.
CRV overcorrected recently and bounced just above the 1 USD mark. Just like the CRV/BTC pair this corresponded to the 0.786 fibonacci retracement. This supports the theory that smart money fishing for quality alts is accumulating this asset.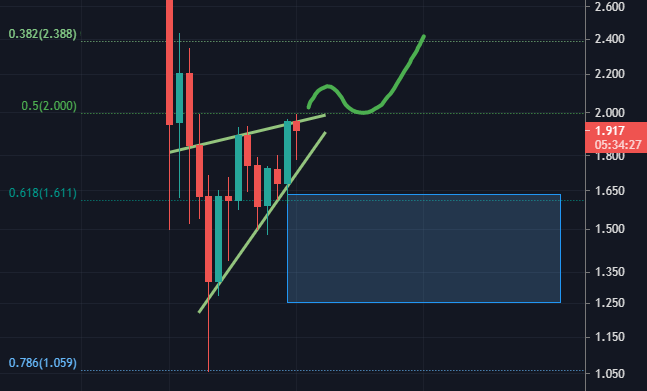 You can trade the break-out if CRV goes over 2 USDT and retests support (always wait for the confirmation). There's a rising wedge forming at the moment so a retracement to the levels below is more likely.
If you already have CRV however, you should hold it.
Accumulation: 1.250 – 1.635
1st target: 2.855 USD
2nd target: 3.886 USD
3rd target: 6.795 USD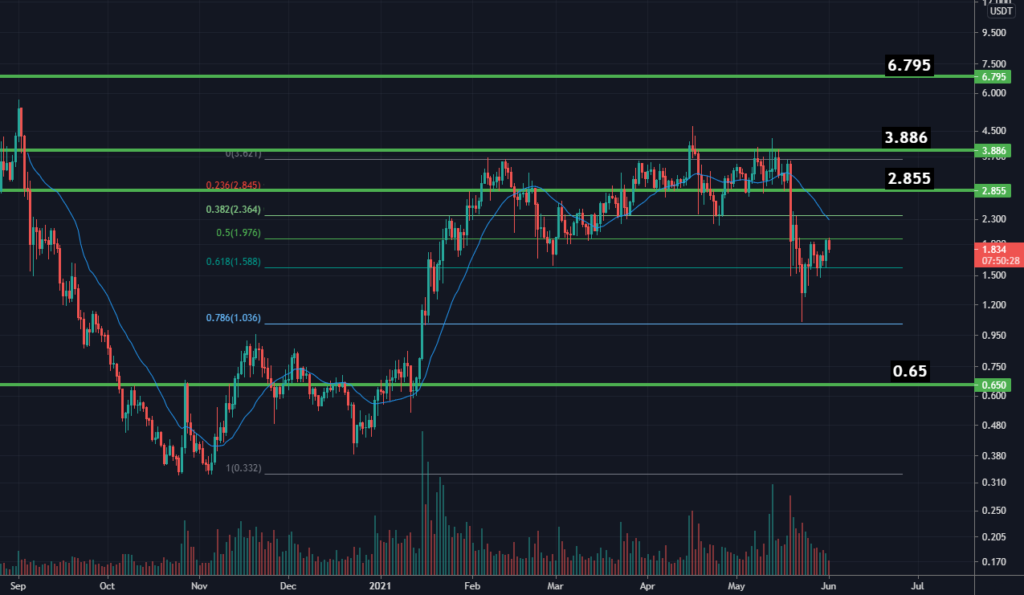 Invalidation of the area of accumulation is at a breakout below 1 USD. If that happens (which I don't believe likely) there's an opportunity to fish for lows at 0.65 USD and lower. We have to consider this option should BTC make a decisive break through 30k like we mentioned in this earlier post.