CELO is a requested alt-coin where we are going to have a look at in this update. First of all I want to mention and this counts for all alt-coins. Right now in times of uncertainty there is a lot of opportunity but also a lot of risks. Like I've mentioned in my BTC update, as long as Bitcoin trades below the 20WMA, it's good to leave the alt-coin space and hedge because of uncertainty. When Bitcoin comes back above the 20WMA it's time to speculate (especially after a re-test of the 20WMA as support). Never the less let's have a look at CELO/BTC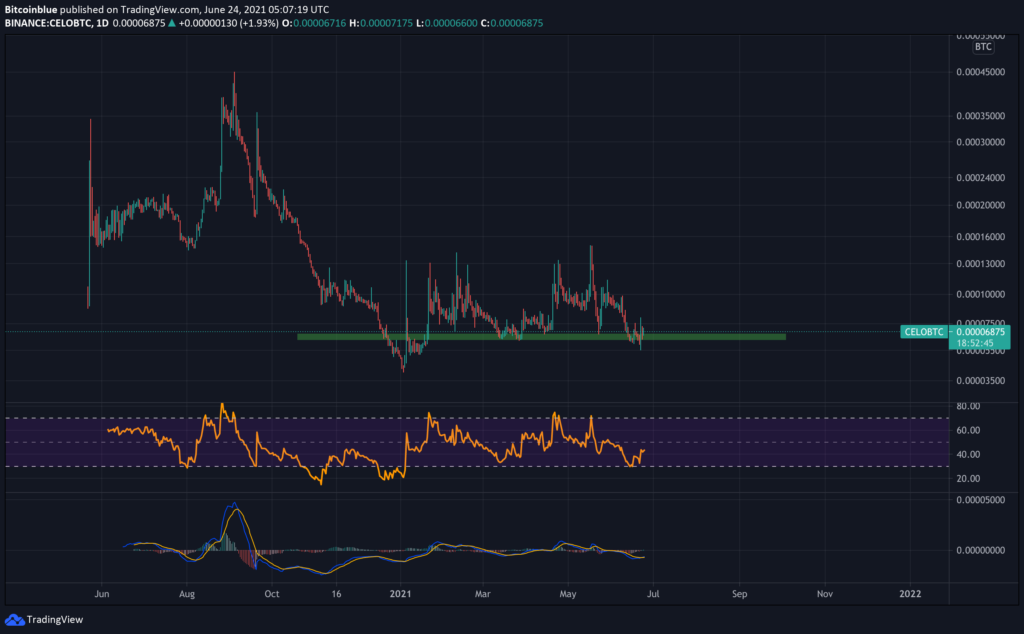 CELO/BTC has corrected over 90% since its peak (44700 Sats) in September 2020. Right now we are seeing the first signs of a potential reversal as CELO is setting a higher low and flipping resistance into support.
Entry level : 6200 – 6600 Sats
Targets :
1st : 8593 Sats
2nd : 10488 Sats
3rd : 14181 Sats

Invalidation would be a clear break below the horizontal support area which would be a clear break of 6000 Sats.

So far the chart looks good and potentially bullish. Do recognise the market conditions that we're in. This would be a high risk high return kind of deal as Bitcoin is still trading below 20WMA.