Hey everybody, it has been a while since the latest update. Bitcoin and the crypto markets need some time to blow off some steam and present us with new buying opportunities. Today we will be looking at Cardano against USD.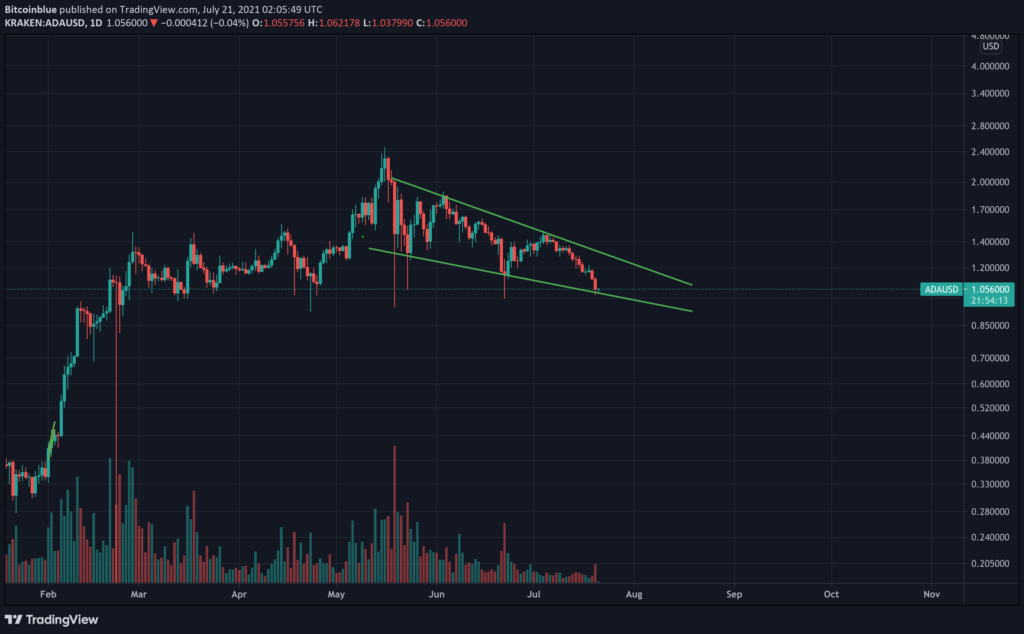 Cardano is forming a falling wedge formation with clear levels to watch. For Cardano to continue this uptrend we need to hold specific levels and see a break of the declining resistance, let's have a closer look.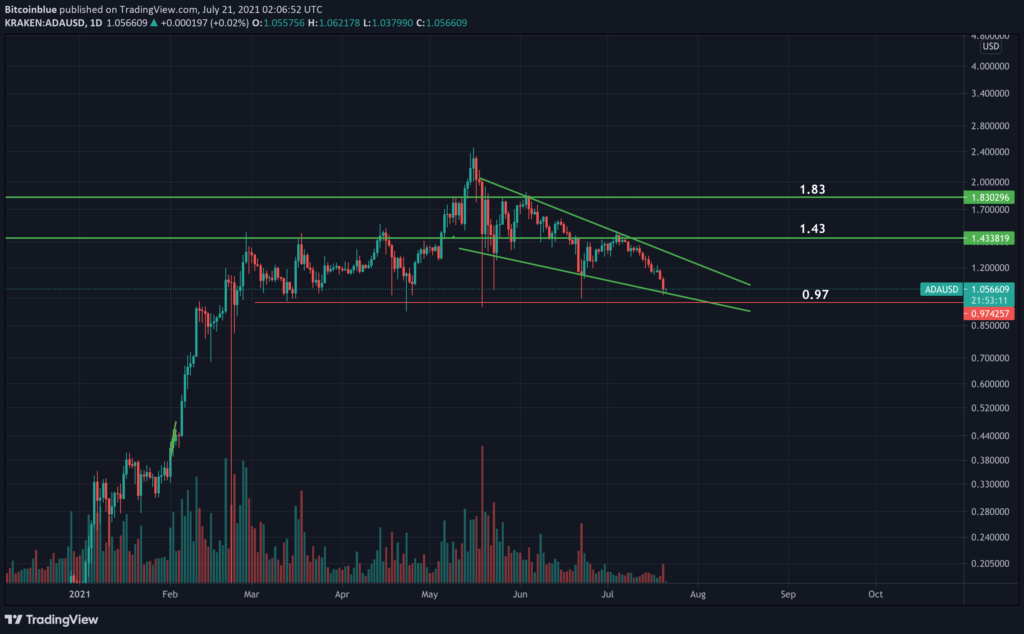 The critical support is slightly below 1.00$ at 0.97$. This level needs to hold in order for this idea to be still in tact. If we lose 0.97$ it could be an opportunity to short Cardano as this is a very significant level. So there are two ways to approach this :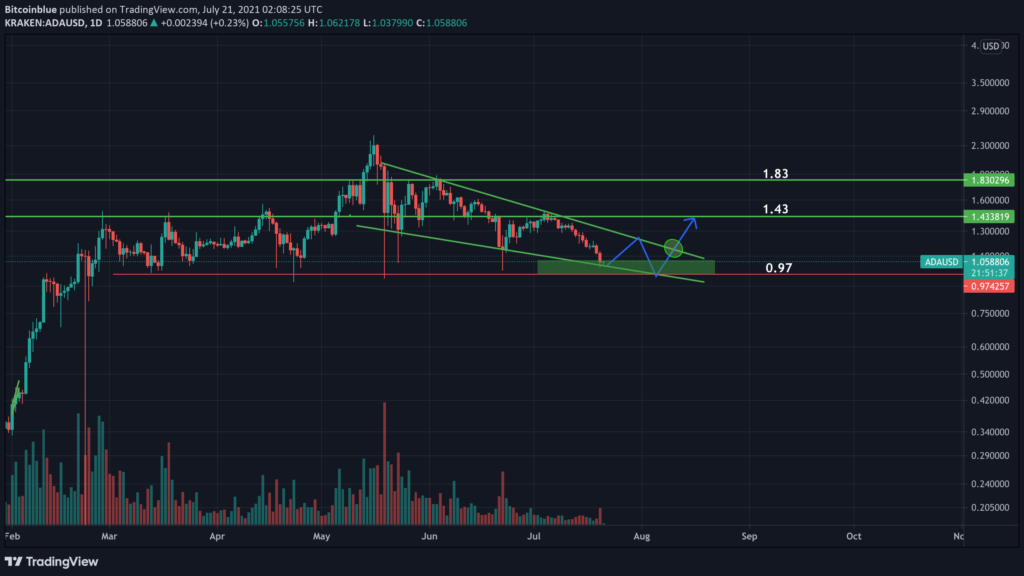 Either try to accumulate ADA/USD at the support starting at 0.97$ going up to 1.07$. This is however a more riskier approach as we don't have a confirmation of bullish continuation. The other option is to catch ADA/USD once it is breaking the resistance which is a dynamic number and declining over time (right now at 1.30$). After breaking an important levels to watch is 1.21$.
Entry : Depending on strategy, either in accumulation zone or at the breakout

Targets :
1st Target : 1.43$
2nd Target : 1.83$

Invalidation : A decisive break below 0.97$