Algorand (Rank #37) is one of the alt-coins which is starting to look interesting in the Bitcoin pair.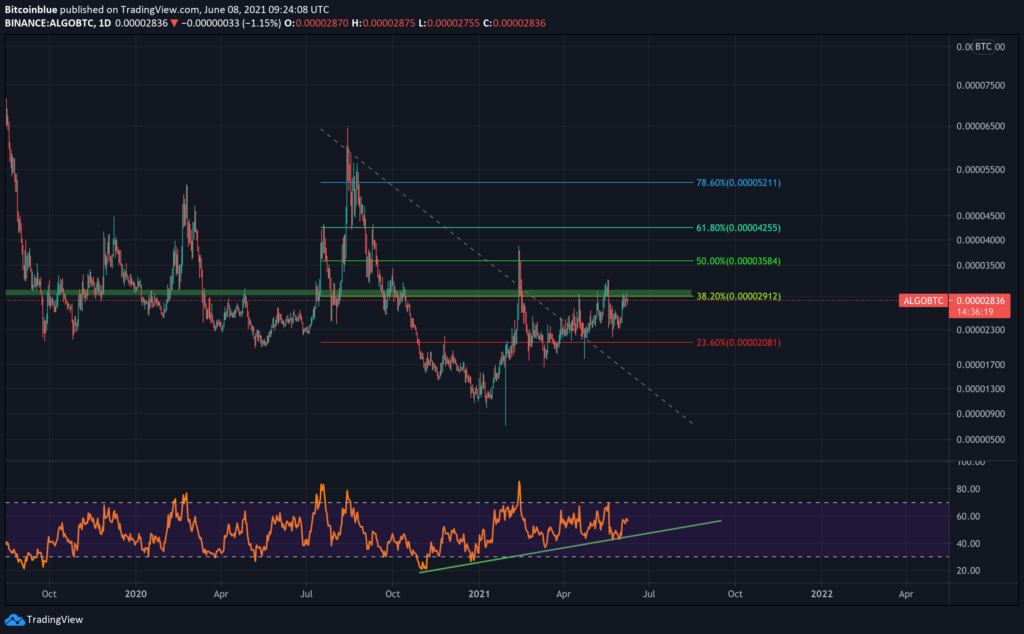 We have a clear uptrend in the momentum and we're approaching a resistance level. Next to that I expect alt-coins to outperform Bitcoin once Bitcoin has clearly formed its bottom.
The most important level above us is the 38.20% Fibonacci level at +- 2900 Sats.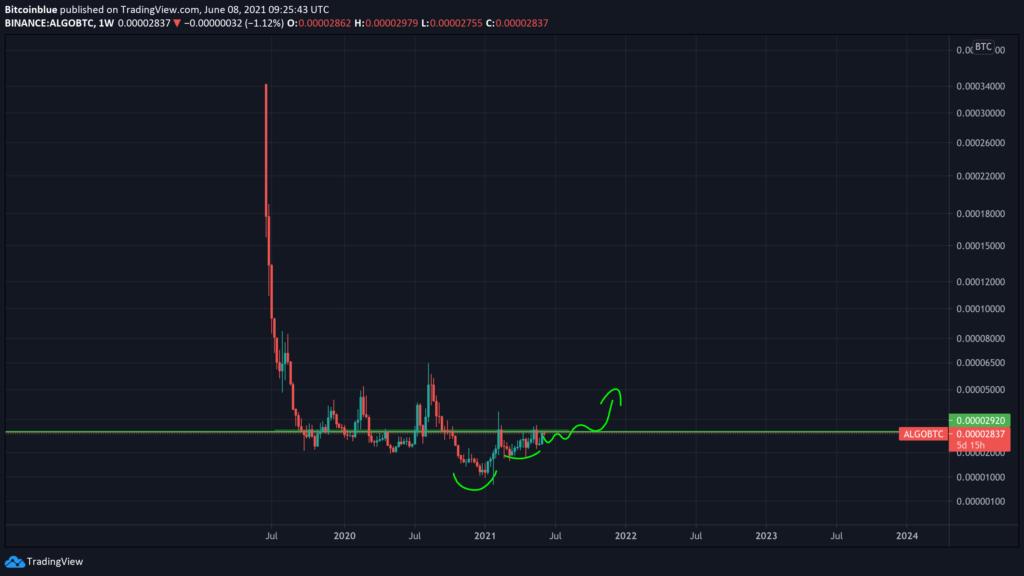 On the weekly timeframe it looks like a bottoming structure (Adam and Eve pattern).
Entry can be done in multiple ways, or catch the breakout/re-test of the 38.20% Fib level (at +- 2900 Sats) for confirmation or try to accumulate at lower levels (2200-2390 Sats).
Entry :
2900 Sats (After break and re-test)
2200-2390 Sats (Accumulation range)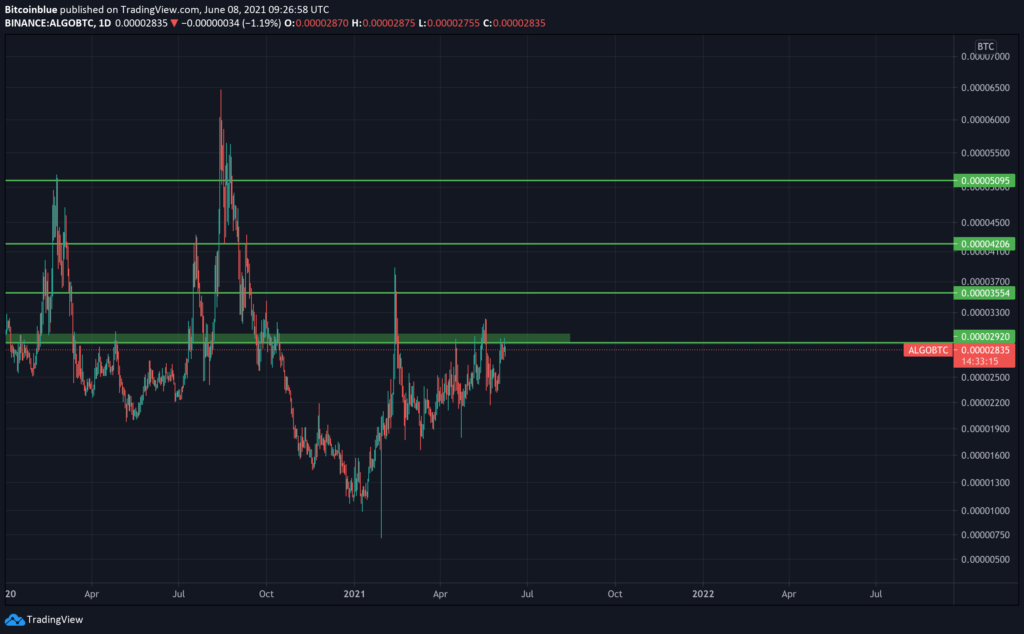 The conservative targets are :
1st target : 3554 Sats
2nd Target : 4206 Sats
3rd Target : 5095 Sats

These targets are conservative and ALGO/BTC could reach higher levels during this bull market.