Cardano is starting to recover from the major correction we have seen in the crypto markets. Right now Cardano is approaching a horizontal resistance which might provide us with a buying opportunity.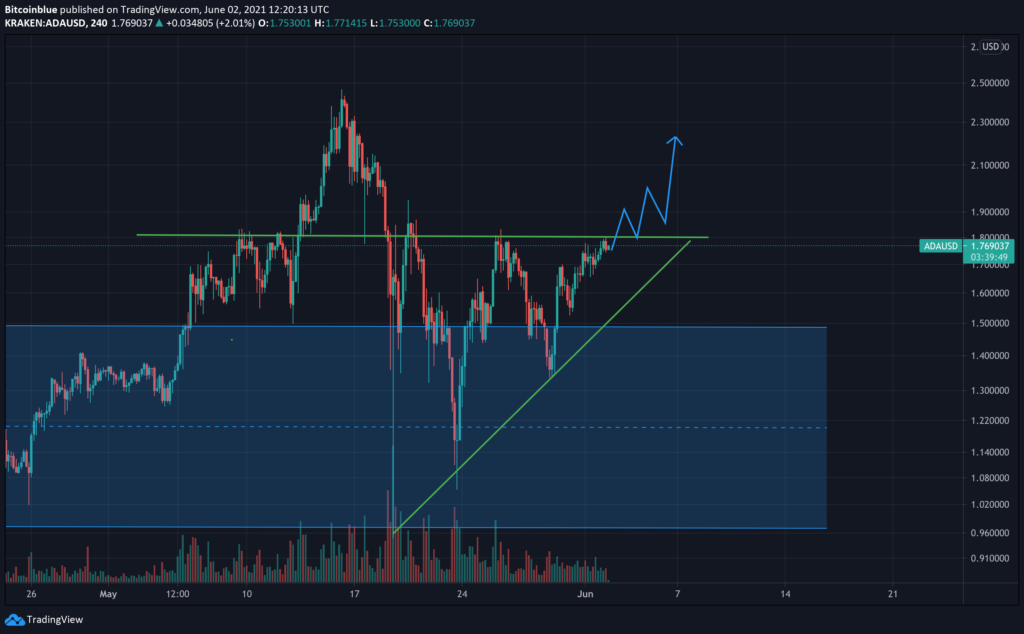 The horizontal resistance is at 1.80 USD. A breakout and re-test of this level would confirm bullish continuation.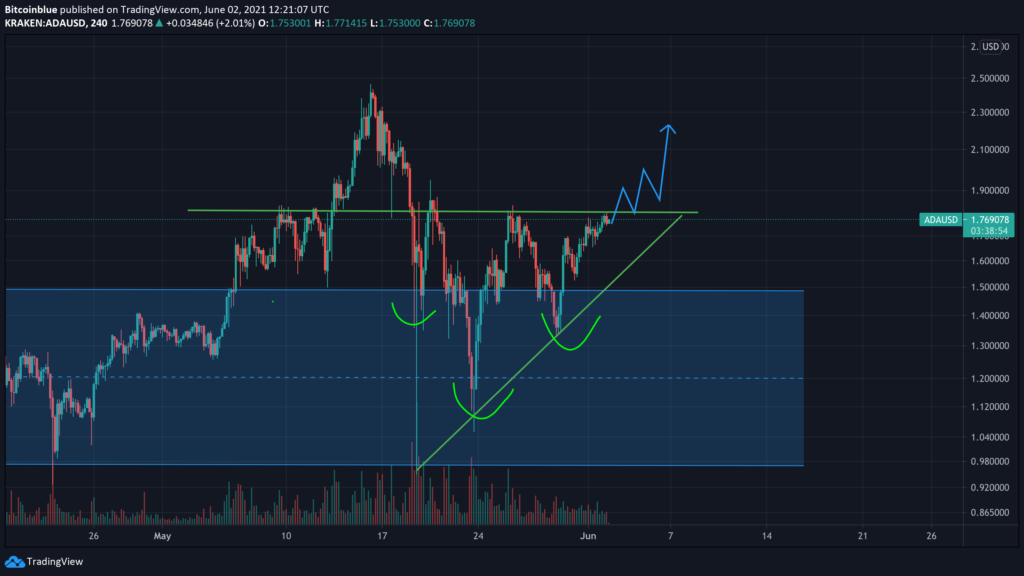 We also are seeing a potential inverse head and shoulders which signals the potential reversal. Horizontal resistance is aligning with the neckline of the pattern (1.80 USD).
Entry : 1.80 USD (after breakout/re-test)
Invalidation : Decisive break below 1.80 USD.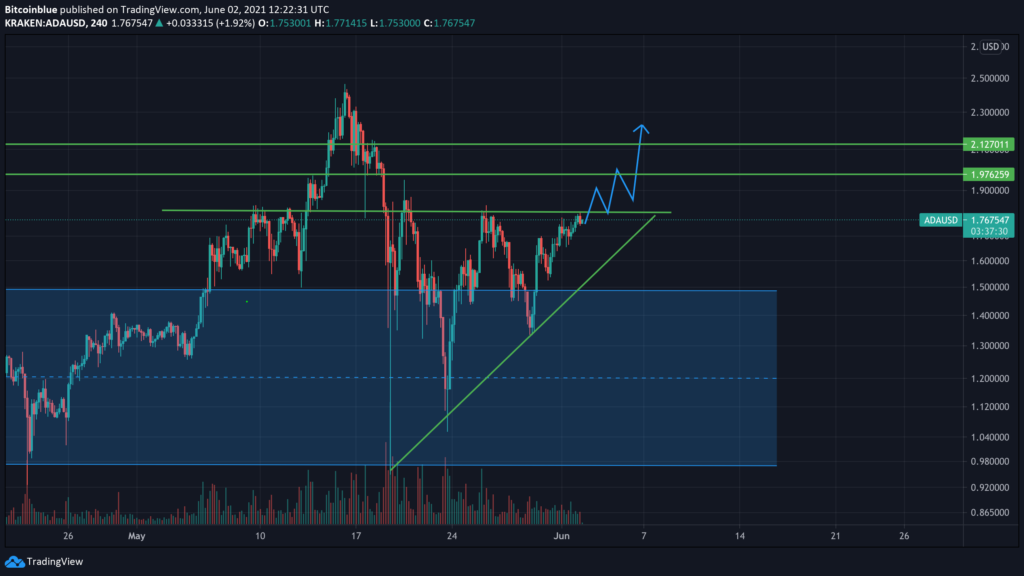 Targets :
1st : 1.976 USD
2nd : 2.127 USD
Targets are conservative and short term. Long term potential in this bull market is that Cardano can go above these levels.